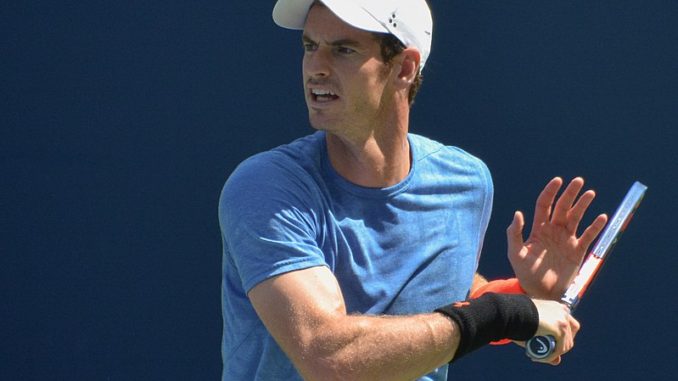 The maiden ATP Cup event will take place in Australia on January 3 and Great Britain's participation in the $15m competition hinges on Andy Murray, who has about a week to decide if he wants to enter.
The ATP Cup is looking to rival the Davis Cup as the premier team event in tennis while also offering a hefty pay-package for the nations participating in it. Under normal circumstances, Britain would be expected to be among the participating nations, especially being one of the four grand-slam nations.
However, it is now starting to look like it will all be dependent on Murray. He has only to consent to taking part in the event, since his protected ranking of No. 2 will enable Britain to qualify.
Britain's next best bets were Kyle Edmund and Dan Evans, however, Edmund has had a forgetful season up until now, and Evans is still building up to his best after his cocaine ban.
Had Edmund notched up a few more wins in the season or Evans not had gone through the ban, they might have been able to earn their nation an entry into the event.
The way the qualification works is that the organisers will count down the top 18 nationalities represented on the rankings. This means Serbia will qualify as No. 1 owing to Novak Djokovic, Spain as No. 2 thanks to Rafael Nadal and so forth.
If Murray does indeed decide to take part, Great Britain will pip Switzerland as the No. 3.
But should Murray instead opt to play in the ATP tournament in Doha, which will take place simultaneously as the ATP Cup, the count will go on till it reaches 19 other nationalities, until it reaches Edmund at No. 32 in the world. But that is a long shot given that Georgia and Bulgaria, thanks to Grigor Dimitrov's US Open showing, are on the list.
It needs to be seen if Murray will opt for the ATP Cup, seeing as he is unlikely to be faring better than Edmund or Evans as a singles player and so will be benched for the duration of the Cup.
He might instead go for the Doha event, where he will not only get a hefty appearance fee, but also an easier and weaker field with the absence of most top 30 players. This will enable him to make a good start to his singles campaign for the new season.
Murray's rejection may not necessarily mean that Britain have no chance of qualifying though. Edmund still has some points to defend; having won his first ATP title in Antwerp last October, but that would be putting the qualification in dangerously last-minute territory. The coming week will make things much clearer for Murray and Great Britain.