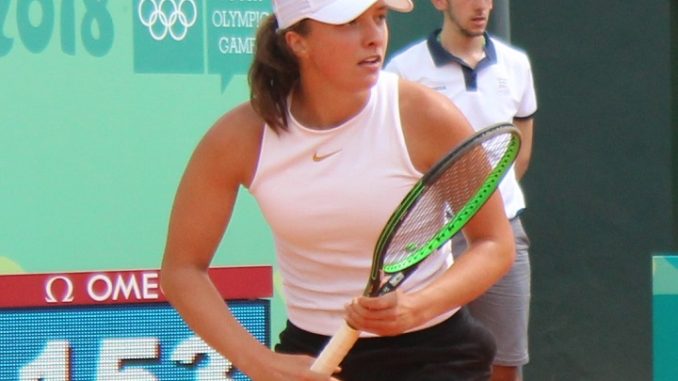 Christmas and New Year is often the busiest time of the year for many ATP and WTA players as they use the off-season to do the fitness and conditioning work that their busy playing and travel schedules do not allow throughout the rest of the tennis calendar.
However, whereas that used to mean jetting off to sunny climes in Miami or the Middle East before re-joining the tour, players in 2020/21 have been approaching things a little differently, doing everything they can to build their cardio and hand-eye coordination at home or from the relative discomfort of hotel rooms.
This has led to some players getting incredibly inventive away from the court, devising training plans and workout routines that can be carried out with a minimum of space.
While some view this as a temporary thing, there are others who are beginning to see this as a shift in how pro and amateur athletes of all varieties will prepare for their chosen sports events in the future.
In this article we take a look at just some of the tennis stars who are making waves throughout the wider world of sport with their ingenious workouts as well as which fads will stick and those that might fade from memory.
When getting out on the practice court was not an option, these players decided to stop sulking and instead find new ways to hone their skills
Any Surface is a Potential Hitting Partner
In the lead up to this year's Australian Open many players took up new ways to not only work out in their hotel rooms, but to also get some stroke play in.
This led to players trying everything from using mattresses to bedroom walls as things to practice their shots against, although the one we like the most is world number 12, Belinda Bencic, who by using her hotel window as a hitting wall could enjoy a skyline view of Melbourne as she went about her business.
Iga Swiatek took things even further, hitting against a hotel room wall while also incorporating resistance band training, showing that nothing can stop some sports stars from finding unique ways to train, be fit, and stay match ready, no matter the situation they find themselves in.
Many top tennis players have shown that you don't need lots of equipment to keep yourself primed and ready for action
Athletes Turning to Static but High-Intensity Training
If you are a tennis pro who can't get out to the running track or the swimming pool, you need to think out of the box if you want to get your heart rate up and your fitness on point.
In that regard many have been turning to things like rowing machines and exercise bikes, where they can row and pedal to their heart's content without ever shifting an inch.
This has even led to some players like Barbora Strycova to become well acquainted with not only how to use said machines but how to assemble them from scratch.
In all seriousness, though, such static training tools have been a godsend for many players, especially when combined with competitive training apps and online streaming platforms such as Zwift and the LiveRowing App.
With Esports versions of some of the tennis grand slams already being trialed and promoted by some top pros like Andy Murray, maybe entire tennis tournaments will soon be played online.
HIIT and Bodyweight Exercises Keep Players Strong
Luckily for many tennis players, a large amount of the strength and conditioning they have always done can be carried out with the help of minimal amounts of bulky and difficult to access equipment.
However, there is no doubt that HIIT routines that target the core, upper body, and legs are further gaining in popularity on both the men's and women's tours, as professional trainers begin to extoll the virtues of routines based largely on bodyweight or simple weighted exercises.
Turn Your Garden into a Court
Last but not least, if you have some spare room in your garden, as many top pros do, the best way to ensure you can always keep your eye in is to build your very own tennis court.
For some this will be not be feasible, but it is good to always have dreams!