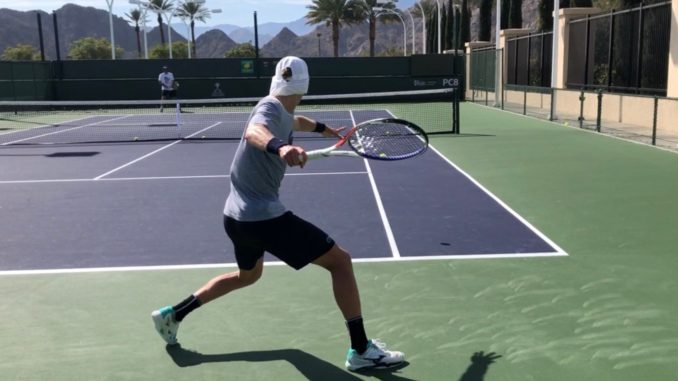 It might come as a surprise to many people, but tennis is fourth most popular sport in the world, behind only hockey (both field and ice) cricket and soccer.
Over 1 billion people regularly tune in to watch the likes of Novak Djokovic, Roger Feder, Naomi Osaka or Serena Williams perform at one of the major grand slam events, held in Australia, France, England and America. It is a quite staggering statistic, as it essentially means one in seven people around the world follow the sport with a keen interest.
The history of the sport dates back well over 500 years. Earlier forms of the game go back even further, but the one we would most easily recognise and identify with, involving a racquet and an enclosed area, dates back to the 15th century. In fact, the sport indirectly lead to the death of King James I of Scotland; a drain outlet had been blocked to prevent the loss of tennis balls, meaning he couldn't escape when assassins invaded his castle!
The first major championship to be established was Wimbledon, which was founded by the All England Lawn Tennis and Croquet Club in 1877. The other majors that have been introduced since then are the U.S. Open (1881) the French Open (1891) and the Australian Open (1905). Both the U.S. and Australian are played on hard courts, while the French takes place on clay, and Wimbledon is played on grass.
Even in the last 50 years, the game has been constantly evolving. It was not that long ago that players were using heavy wooden racquets, something that would never be seen on the court today. It has also become a much more professional sport, with the modern players all at a peak physical condition.
Some of the great players down the years have been Rod Laver, Steffi Graf, Pete Sampras, Martina Navratilova, Fred Perry and Billie Jean King. All won a huge amount of tournaments between them, but when compared to the modern greats, such as Rafal Nadal, Djokovic or Williams, these older players do not have anywhere near the number of major slam wins. Whenever one of these current top players are competing, fans will be using their favourite sports betting apps to find the latest betting odds, so to see if they can win some top prizes.
As we're moving into the later part of 2021, let's have a look back at what's happened so far, and all the major tennis news of this year.
U.S. Open Drama
This year's U.S. Open, which was held in early September, will go down as one of the most talked about major tennis tournaments of all time. In both the men's and the women's competitions, we saw some truly fascinating stories unfold.
On the men's side, when Novak Djokovic made it to the final, it was assumed he would win it with ease, making it his 21st Grand slam win. It would also mean he'd won all four majors in the same year, something that hadn't been achieved in the men's game since 1969. However, Djokovic lost the final in straight sets, losing to Daniil Medvedev in straight sets. It was Medvedev's first Grand slam victory.
In any other year, that would have been the biggest talking point of the competition, but what happened in the women's tournament was even more remarkable.18-year-old Emma Radacanu of Great Britain was appearing at her first U.S. Open, having made it through the qualifying rounds, which she had to do because of her lowly world ranking.
She successfully made it through to the first round, then kept on winning every match she played. Remarkably, she made it all the way to the final, without even dropping a set. There, she faced another teenager, Leylah Fernandez, and again won in straight sets, 6-4, 6-3. No qualifier had ever won a major tournament in the Open era, which shows what a remarkable performance Radacaunu put in. All eyes will be on her in the upcoming tournaments.
Injuries Hampering Some of the Aging Stars
Many of the modern greats have struggled with injuries over the past year. Roger Federer and Rafal Nadal both had to miss the U.S. Open, as they were recovering from a knee injury and foot issue respectively. Both will be hoping to have recovered fully in time for the 2022 Austrailia Open, which begins in January.
Serena Williams, arguably the greatest tennis player of all time, is another who had to end her season early, due to a torn hamstring. She had tried to play through the pain, but had to withdraw from the U.S. Open early, as she couldn't get over the ongoing issue. Let's hope she is back fit in the next few weeks/months.