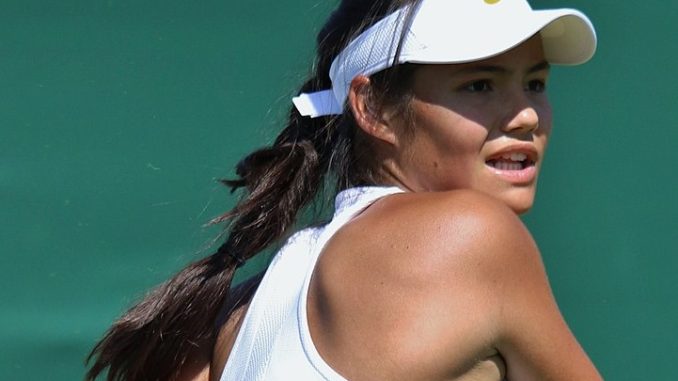 Pam Shriver was women's world number one in 1985. Her prowess and prestige in the sport of tennis makes her an interesting voice within the women's game and she has a view about Emma Raducanu.
Although some ex-pros are derided and disregarded for their views – often labeled old-fashioned or biased – others offer genuine value. Shriver's views on Emma Raducanu may have had some impressive foresight.
Raducanu is 19 and she put on an outstanding show at the US Open. She was also the very first qualifier in the history of tennis to go all the way and win a Grand Slam. It was a sudden ascent to the summit of the sport, into the spotlight.
Sports is always about the next title, the next victory, the next point. Following that US Open title is what has troubled Raducanu.
This is what Shriver has highlighted, notably focusing on what is different in Raducanu's career. She has become involved in business partnerships, alongside her newfound recognition, expectations, and various coaching changes, for instance.
That is why Pam has said that only time will tell how she deals with these pressures. While Swiatek, Gauff, and Jabeur have the best tennis odds in Canada for Wimberight 2022, Raducanu remains in that second tier of favorites, along with Serena William, despite injury withdraws and early-tournament knockouts.
Suddenly in the Spotlight
Raducanu is, right now at least, enjoying a very high career ranking. She is among the top ranked players in the world but Shriver has said that she would not be surprised if she managed to finish right outside the top 20 in the next year or so. The only thing that's remained somewhat consistent with her is her name, her agent and the sport that she plays.
Across the sporting world, emerging talents have attention thrust upon them. From football to tennis to basketball, they have to contend with increased chatter surrounding their performances, increased brand opportunities and sponsorships, and increased expectations that you can be better, dominate.
It's part and parcel of a sports person's career, but coping with the sudden change is what often defines them.
Shriver questioned Raducanu's decision, in the wake of her US Open win, to split from her coach. Raducanu has said that she wanted to bring in someone more experienced.
While her performances have been fine in the grand scheme of the sport – very good for a 19-year-old – it's hard to know what might have been with the same coach.
She is going to head into next year as a teenager still and she has played 8 of the WTA events. She has come out with the achievement of a lifetime, so there wasn't a need to make such a change.
She has also swapped out her coach for Torben Beltz and this was another rash move that not many people saw coming.
This will work against her level of consistency on the court, but finding a coach who can mentally prepare for each obstacle may aid her in the pursuit of sustained and brighter glory in the world of women's tennis.