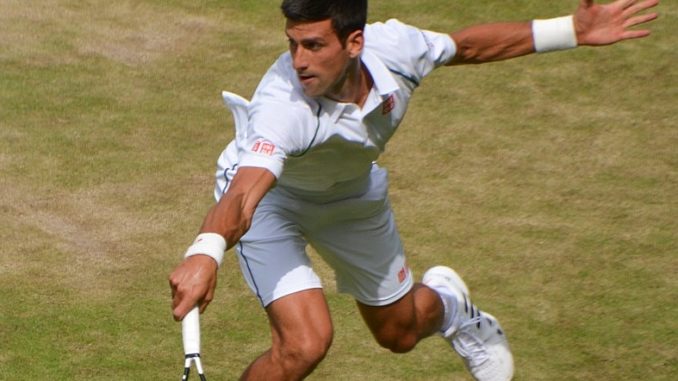 Back to back defeats before reaching the quarter-final stage at the Sunshine Masters has put question-marks around Novak Djokovic's state of mind heading into these two Masters tournaments at Indian Wells and Miami.
Djokovic, the world's top player and the winner of the previous three Grand Slams played, is also the only men's singles player on the planet to have won all the Masters competitions.
And after having gone through the Australian Open earlier this year, registering one easy win after another, life looked to have come a full circle for the Serb following his issues, fitness and otherwise, around 12 months ago. His straight-set demolition of Rafael Nadal in the final at Melbourne only seemed to exemplify that.
However, back to back early ousters have brought back those clouds of doubt over Djokovic and whether issues off the court are the cause of these underwhelming results.
At the Indian Wells Masters, Djokovic was dumped out in the third round by Philipp Kohlschreiber in straight sets while here, at Miami, he struggled through to wins over Bernard Tomic and Federico Delbonis before Roberto Bautista-Agut put him out of his misery.
Rather interestingly, these two competitions and the Australian Open win aside, Djokovic's only other tournament had come in Doha, and he fell in three sets to the same opponent, Bautista-Agut, in three sets.
So what is going wrong for the master? Is it the pressure of expectations or a matter of lost focus and lack of hunger?
Djokovic, himself, was slightly cryptic about what went wrong. At the end of the match, he said:
"Just way too many things off the court. I guess that affected me a little bit on the court. I didn't feel my best. There is always a lot happening in my life."
The 'things' he is alluding to could include the issues he has had with Roger Federer and Rafael Nadal around the removal of the ATP Chief Executive Chris Kermode. Reports suggest Djokovic has had a hand in it and Federer and Nadal had not been taken into confidence about this decision.
However, Djokovic had said at the time:
"The player council is only part of the structure. We are not part of the board or deciding anything. We are in consultation and collaboration with player board representatives."

"Federer and Nadal have been icons of our sport for so many years and their opinions are extremely important to everyone. If they want to be active and part of it, either officially or unofficially, I think it's only positive for us."
According to New York Times tennis writer Christopher Clarey, Djokovic could be looki
ng to peak for the Slams now.
He tweeted:
"Don't think anyone saw that coming. After Djokovic took Nadal to the tennis woodsh

ed in the Australian Open final, he loses to Kohlschreiber in the round of 32 in Indian Wells and to Bautista Agut in the round of 16 in Miami. Perhaps he's peaking for the Slams. Perhaps.

"
After all, Djokovic has the kind of record that could make one go complacent – winning three Grand Slams in a row after a turbulent few months because of injuries and off-court issues could lead to that too.
This has translated into his record over the past 10 odd months as suggested below.
Players with wins over Djokovic at ATP events since Wimbledon: Tsitsipas, Khachanov, Zverev, Bautista Agut, Kohlschreiber, Bautista Agut.

Players with wins over Djokovic at slams since Wimbledon: .

It's pretty clear what inspires Djokovic's best tennis these days.

— Tumaini Carayol (@tumcarayol) March 26, 2019
What might have made this defeat to Bautista Agut worse than just losing a fourth round match at the Miami Masters is he led by a set. In the 41 matches he had played before this at Miami, it was the first time he had gone down after having taken the first set.
Also, since July 2018, Djokovic has lost just two matches – and won 40 – after winning the first set and both those defeats have come against Bautista Agut. Not the kind of thing you expect from a top player like Djokovic.
Putting his performance at these two Masters in context, last year, he was having his own struggles and had lost in round two at both, Miami and Indian Wells. This year, it's third and fourth round. Between the 2018 and 2019 edition of the Sunshine Masters, Djokovic went on to capture the Wimbledon, US Open and Australian Open titles as well.
With the clay swing about to being next week, it would be interesting to see how Djokovic goes on what is his least favourite surface. His win over Nadal at the Australian Open and the Spaniard's injury issues had led some to believe this could be the year that Djokovic could break Nadal's dominance on clay.
However, with the recent results going the way they have, it might not be as straightforward.