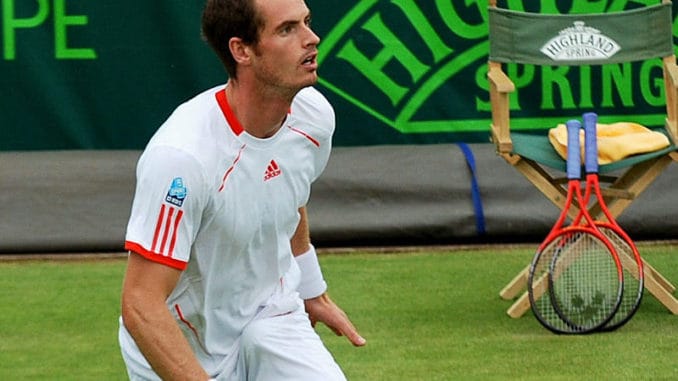 Andy Murray's former coach Amelie Mauresmo reckons the former Wimbledon winner is in a better health that he was before his hip surgery.
Speaking to a group of reporters, Mauresmo said she was in regular touch with Murray and while it was difficult to watch him struggle earlier in the year at the Australian Open, he looks to be recovering well and was optimistic he would be back sooner than later.
She said:
"We're regularly in touch. We were in contact together earlier this year. He's doing better, I think, from what I hear."
Murray had earlier announced in a tearful press conference this could be his final season of competitive tennis and he hoped to finish his career at Wimbledon.
Mauresmo explained Murray might have been going through a gamut of emotions at that time and the possibility he might be playing his last tennis tournament was staring right at him. She added, however, Murray is in a much better space now, having made peace with that eventuality.
The former world number one and two-time Grand Slam winner, Mauresmo also said while Murray, like every other sportsperson would like to call it quits on his own terms, he also seemed okay to the possibility it might not work out that way. And she attributed that to all that Murray is interested in doing outside of tennis as well.
She said:
"Murray's interested in so many other things, doing already a lot of other stuff, having a family and everything so I'm not worried for him, he will switch to something else if he has to but I also know if he chooses to try and play again he will also give 100% to try and be competitive again."
She also had a word of praise for his former ward, calling him a fighter and she expected Murray to give it one last shot. Mauresmo said Murray felt happier he wasn't in pain post-surgery and that gives her hope for his return to tennis in the near future.
Murray has released a video of him hitting a few tennis shots and was then pictured playing golf as well. His brother Jamie Murray had earlier also sounded out there's a possibility of Andy featuring in some doubles action at Wimbledon.