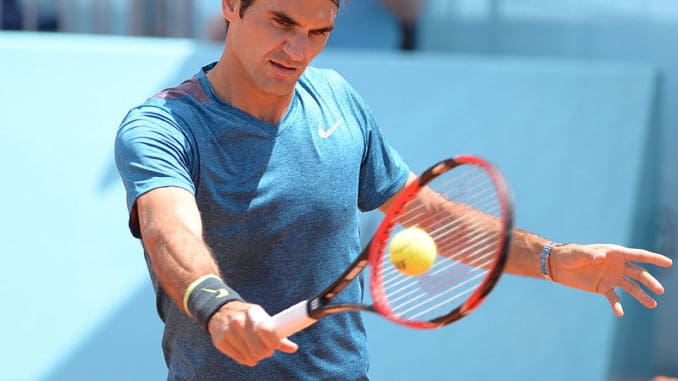 Roger Federer's decision to feature at the 2019 Rome Masters has led to a curious change from the tournament organisers. They have doubled the rates of the tickets on the day that Federer is expected to play.
Read More:
Earlier, fans were in for a surprise when the Swiss maestro announced he will participate in Rome in order to get some more match practice on clay before the French Open. Federer hadn't played on clay for three years before entering the Madrid Masters and decided to add the Rome Masters in his list of tournaments.
And Federer, after a first round bye, will feature in his second round match against the winner of the match between Frances Tiafoe and Joao Sousa.
And what this has meant is that the Italian Tennis Federation has raised the rates of tickets for Wednesday, when Federer is expected to play, from €60 to €132. They noted they wanted to reward those tennis fans who had bought these tickets even before Federer had opted to feature in Rome.
In a media release, the federation said:
"We have doubled the price of tickets for Wednesday, the day Federer will play. We want to reward fans who had bought tickets before they knew Federer would play."
It will be interesting to see how fans respond to this price hike but with fans and experts often pointing out to a Federer having reached closer to the end of his career than the start, there is a good chance even the remaining Italian Open tickets will be grabbed without much ado.
Federer could face Felix Auger-Aliassme or Borna Coric in the third round and has Stefanos Tsitsipas as a potential quarter-final opponent before a big semi-final against Rafael Nadal awaits him.