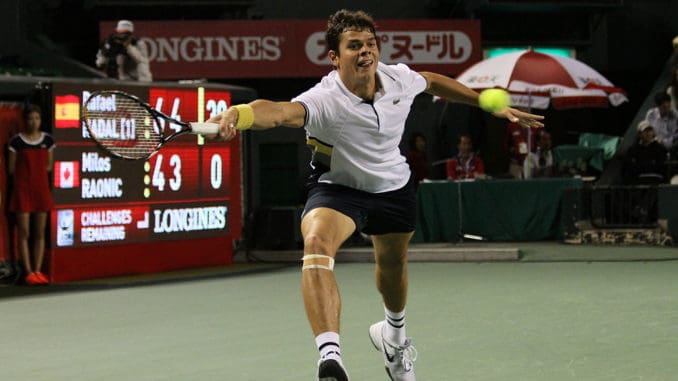 Milos Raonic had to withdraw from his Japan Open quarter-final after suffering a fresh injury. He had only just returned from a seven-week layoff because of fitness woes and played only one match before this latest injury.
The Canadian was just one game old in his encounter against local player Yuichi Sugita before having to retire from his encounter because of a calf strain.
Raonic later said it was too early for him to understand the full extent of his injury and the exact evaluation will be done in the days to come. He added:
"I felt a sharp pain at the back of my leg. I will head home now and get medical attention."
Incidentally, Raonic has had plethora of fitness concerns over the entire season. That had not only kept him out of some of the bigger tournaments but also led to his suggestion to the ATP to re-think the entire schedule.
Watch Australian Open Live Streaming Here
After his opening win against Viktor Troicki, which had come after a seven-week absence, he said:
"It's been very frustrating. I've had more than a dozen different injuries and reasons that have kept me away from tournaments."

"That hasn't been fun because I haven't been able to focus on tennis, I've been focusing on 'Can I play today or can't I?' rather than, 'What do I need to do with my tennis game?'"
Before the Japan Open, the 26-year old had withdrawn from five tournaments in 2017 and gave walkovers at two other tournaments. This now has become the third such instance this year for the Canadian.
"I believe out of those of us that finished top five last year, I'm the only guy still trying to play this year, and none of the top five played the U.S. Open."
Australian Open Tips & Predictions Here
Others like Novak Djokovic, Stan Wawrinka and Kei Nishikori have also been struggling with injuries, while Andy Murray had had to withdraw from the US Open because of a hip problem.
It now remains to be seen whether Raonic will make a comeback this season or if he will have to try and return early next year.