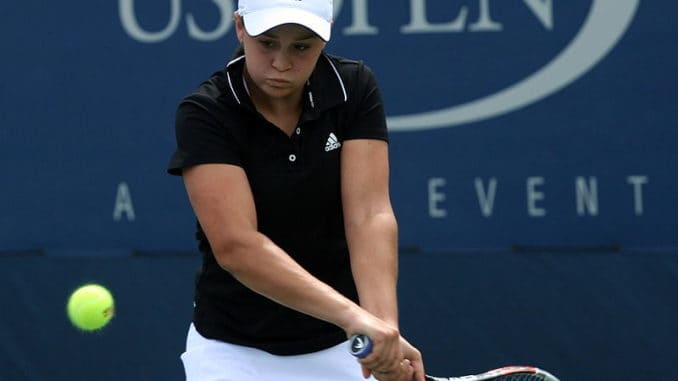 Australia's world number eight Ash Barty has withdrawn from her 2019 Strasbourg International opener because of an arm injury leaving her with a question-mark over her French Open preparations.
Read More:
Barty was to play fellow Aussie Daria Gavrilova in their first round match in Strasbourg but opted out after a recurring arm issue made it difficult for her to hold the racquet. And with the French Open and the grass season ahead, Barty is worried about her fitness.
This is the same arm injury that Barty has had to endure in the past too, in fact since she was a 16-year-old looking to make a mark in the world of tennis.
Barty said:
"I felt that it [arm injury] was back. I tested myself, but this morning (Tuesday), I knew that I will not be able to play."

"Next week there is Roland-Garros … Then it's the grass season. I will have two very busy months. For now, the only thing to do is to spend two or three days without touching the racket. I hope that I will be 100 per cent … next week."
The Aussie, who is currently at her career-best ranking of eight in the world, has already won 26 of the 32 matches she has played this year including a title at the Miami Open. She beat Kiki Bertens, Petra Kvitova and Karolina Pliskova en route that trophy.
She also made the final at Sydney and was a losing quarter-finalist at the Australian Open. Her record on clay hasn't been that strong, wining four and losing two before this withdrawal.