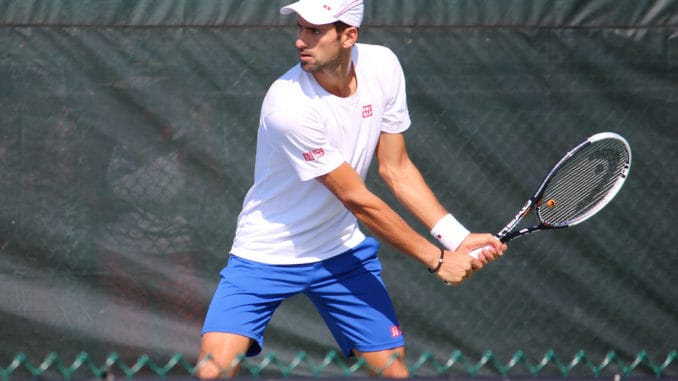 After the grinding and grunting and toiling on the red dirt (clay), as we get to the midway point of the tennis season, the action moves to the luscious green grass of Europe for five weeks of "lawn tennis" culminating at the home of the sport with the most coveted title of them all, Wimbledon.
From the baseline toil to the serve and volley, from the coloured outfits to the whites, from the Eiffel Tower to the Tower of London, Grand Slam tennis does a makeover across the English Channel.
The clay court season saw the King of Clay, Rafael Nadal, and the world number one Novak Djokovic fight it out, along with the Next Gen throwing in their worthy challenges, along with the evergreen Roger Federer.
The grass court swing is expected to see a similar trend, with Roger Federer's chances higher here than on clay, but can he take over the king of clay if both meet in the final?
The Next Gen very much in the mix, and Novak Djokovic probably the top favourite on every surface he plays.
One can expect the clay court specialists who caused the hiccups on the clay to be replaced by the serve and volley specialists on the grass.
With Djokovic starting as favourite, it is reasonable to expect Roger Federer to be second in line. And despite not being his natural surface, Rafael Nadal is a very worthy third shot at the title.
It will be interesting to see which of the Next Gen pose the biggest threat with this not being Dominic Thiem's natural surface, with Alexander Zverev still recovering from his 2019 slump, and Stefanos Tsitsipas yet to show us what he can do on the clay.
Based on health and fitness, the bigger men come into play on the grass- the likes of John Isner, Kevin Anderson, Juan Martin del Potro and Milos Raonic among others.
The first few weeks of the grass court season will tell us more about the form and health and fatigue of many of these players, but at the moment it is hard to look beyond Novak Djokovic as a very worthy favourite and Roger Federer a somewhat close second for the third major of the year.
Nadal "king of clay" is the certain favourite to win the competition, but Djokovic and Federer still have a chance, according to most of the betting sites the betting odds are 13/8 for Novak Djokovic to win the 2019 Wimbledon with Federer a distant second at 4/1.