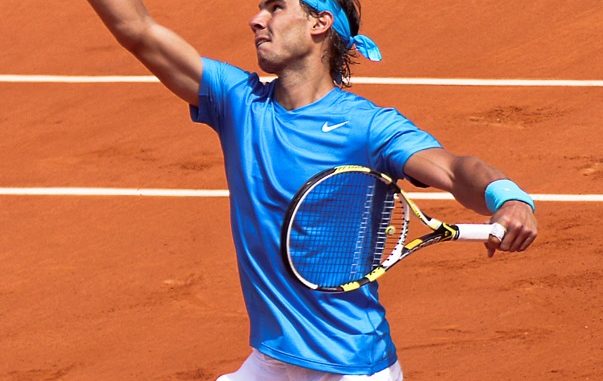 In what will be the most-awaited match of the year probably, Rafael Nadal takes on Roger Federer in the semi-final of the French Open 2019 on Friday, June 6. The match will start not before 12.50 pm local time (11.50 am BST). You can find the Roger Federer v Rafael Nadal live streaming options, preview and predictions here.
Looking to watch (and bet) on the Rafael Nadal v Roger Federer live streaming online? Go to bet365 > Tennis > Live Streaming here*
[maxbutton id="4″ text="Watch (& Bet on) Nadal v Federer Live" ]
*Geo-restrictions apply & pre-funded account needed
Rafael Nadal v Roger Federer Head to Head
This is a head-to-head that despite being talked about has not always been as competitive. Nadal leads the head-to-head 23-15. Their Grand Slam head to head is 9-3 in favor of Nadal, while Nadal leads 13-2 on clay, 14-10 in finals and 5-0 at Roland Garros.
Federer has however won their last 5 matches, none of them being on clay though. Federer was the invincible on the tour in the 2004-2007 timeframe; an 18 year old Nadal beat him in the 2005 French Open semi-finals and continued to get the better of the Swiss on clay every time they met.
The Spaniard went from strength to strength and recorded career defining victories against Federer at the Wimbledon 2008 and Australian Open 2009 finals, establishing himself then as the number one player in the world.
Click here to see what happened the last five encounters between Nadal and Federer.
Nadal v Federer Preview
The 2015 French Open quarter finals witnessed Stanislas Wawrinka beat Roger Federer and Novak Djokovic humiliate the King of Clay, Rafael Nadal.
For many enthusiasts and experts alike, this was the end of an era. Having played four French Open finals and evolved into one of the most gloried rivalry in the sport, it was the first time that neither Federer nor Nadal were in the final four of the French Open in more than a decade. Nadal was approaching the age of 30 and had more than his fair share of injuries and 34-year-old Federer was most certainly in the twilight of his career.
Roger Federer plays Rafael Nadal in the French Open semi-finals on Friday, June 7.
Fast forward four years, and both have made comebacks to win three more Grand Slams each, both have held the world number 1 ranking, and both are again in the semi-finals of the French Open, playing each other, just like they did 14 years ago, in 2005.
As someone said, a rivalry that not so long ago was on life support, has been resuscitated like the fifth hour of a Springsteen concert.
The rivalry and their careers has evolved into being among the greatest in the sport, with the addition of Novak Djokovic.
The three have since created an era often referred to as the "Golden Era" of tennis.
With 11 French Open titles, Nadal was the favorite undoubtedly before the French Open and has continued to be, given his clinical and dominating form throughout the week and a half thus far. At 37, Federer returned to clay for the first time in more than three years and one was not sure what to expect.
Nadal has gone unchallenged thus far at the French Open, barring a momentary lapse in concentration in his third round match against David Goffin.
Federer on the other hand did not drop a set and looked in control through his first four rounds. A tight quarter-final against countryman Stanislas Wawrinka, where Federer only converted two out of eighteen break points, but compensated with aggressive forehand and net play, resulted in a hard fought four set win.
Nadal starts as the obvious favorite in the semi-final matchup, like he always does against any opponent, especially at Roland Garros, and more so given all the factors of this match-up especially on clay.
However, they have not met at Roland Garros since 2011 and not played on clay since 2013, and it remains to be seen if all that has changed since then, has an impact on the outcome of this match. With a stronger backhand to encounter the ferocious Nadal forehand, and a larger racquet head, and a more aggressive mindset, Federer has definitely managed to get the better of Nadal on other surfaces.
Nadal is also slower and a somewhat less penetrating than he was earlier in the decade. That being said, while this may well be their closest match at Roland Garros, it is difficult to see Federer get the better of his rival on clay, for three full sets. Expect an aggressive approach from Federer, attempting to keep the points short and get into good positions in the rallies.
But, Nadal should have answers for all,sooner rather than later. The Spaniard will continue his quest for a twelfth French Open title, with a four set victory and another appearance at a Roland Garros final on Sunday.
Nadal v Federer Predictions & Tips 
Click here for more on the Nadal v Federer predictions and tips for this French Open 2019 semi-final.
The Nadal v Federer match can be watched live with Unibet here on June 6, 2019. Also get the latest tennis tips and predictions here.