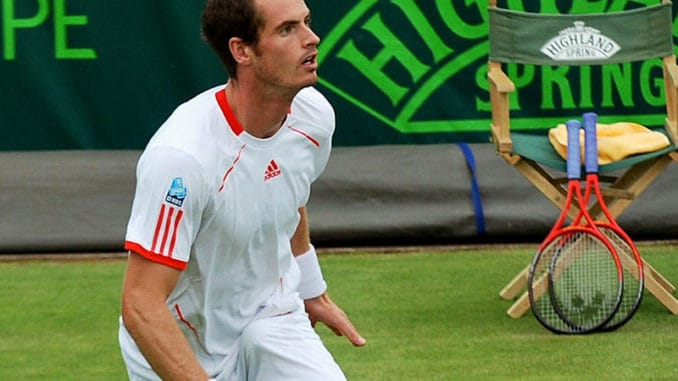 Britain's Andy Murray reckons he wouldn't be able to feature in the 2019 US Open singles competition but will be a part of the doubles draw.
Murray, who went down in straight sets to Richard Gasquet in his first singles match on return from injury at the Cincinnati Masters, said he would have liked to make a later decision regarding his US Open appearance. However, USTA's decision to award wild-cards on Monday meant he has decided to opt out of the final Grand Slam of the year.
The former world number one did add he would be looking to play at Winston-Salem next week.
Speaking to the media at the end of his defeat to Gasquet, Murray said:
"I'm not going to play the US Open singles. You know, we were hoping to maybe hold a wildcard until a little bit close to the time to see how I feel and get some matches hopefully and a bit of practice, but they were announcing the wildcards today and didn't want to wait."
Murray said he needed to wait out to feel how his body responded at the end of the match, and probably even play a couple of matches before he opted to feature in a tournament that would have best-of-five sets matches.
He also added he would look to feature in the doubles and mixed doubles at the US Open.
When queried about what he felt about his first round encounter at Cincinnati, Murray said he would have preferred to put up an improved showing than what he did but realistically, it was the best he could do given his return.
Murray also said his legs began to feel tired by the end of the match, and that was seen from the way he did not really rush to the net to take on Gasquet's drop-shots. However, he did say that wasn't anything to do with his hip injury issue.
Gasquet will now take on Dominic Thiem in the second round.