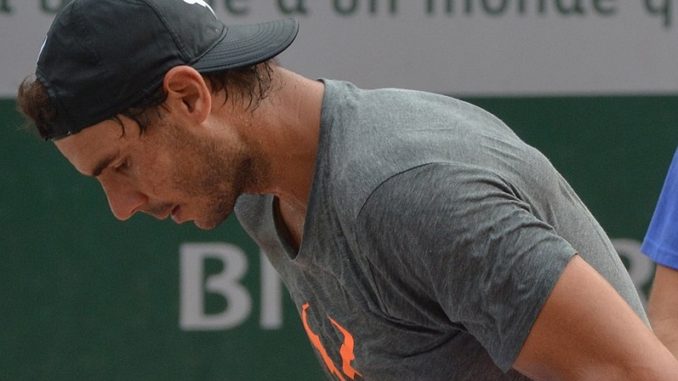 The last set of 2019 US Open quarter-finals will be played on Wednesday, September 4 as Rafael Nadal, Belinda Bencic, Gael Monfils and Bianca Andreescu take to court today. Here's how you can watch the US Open 2019 live streaming online this Wednesday live from the Arthur Ashe Stadium.
Looking to watch (and bet) on the Day 10 of the US Open 2019 live streaming online? Go to bet365 > Tennis > Live Streaming here*
*Geo-restrictions apply & pre-funded account needed
Donna Vekic plays Belinda Bencic for a spot in the semifinals of the US Open 2019. Bencic reach the quarterfinals of the US Open by beating defending champion Naomi Osaka in straight sets. She has repeated her best ever showing at a Grand Slam event; she made the quarterfinals back in 2014 as well.
Vekic, on the other hand has made the quarterfinal round of a Grand Slam for the first time in her career. In the previous round, she came back from a match-point down to win a hard-fought match against Julia Goerges.
Bencic leads the head-to-head between the two players, 2–1; however, it was Vekic who won the last match between them at Roland Garros this year.
Gael Monfils entered the US Open as the world No 13 in the world and has reached the quarterfinals by winning a thrilling match against the Canadian Denis Shapovalov.
He has previously made three quarter-finals in the Grand Slams; and also a semi-final at the French Open in 2008 and the US Open in 2016.
Berrettini makes his quarter-final debut at a Grand Slam. He beat Andrey Rublev in straight sets despite being an underdog having entered the tournament as the world number 25, the best of his career.
This is the first time the pair will play in their careers.
Bianca comes into the quarter-finals in good form. She beat Caroline Wozniacki in the third round in straight sets in the third round, and then beat American Taylor Townsend in the round of 16 in three sets.
Elise Mertens, ranked 25th in the world, had previously made the semifinals of Wimbledon 2018. The Belgian is one of the few players who is yet to drop a set in the tournament and could make for an interesting match-up with Andreescu.
Rafael Nadal is looking to capture his 19th Grand Slam, which will leave him just one behind Roger Federer. He had a tricky test against Cilic in the round of 16, which he won in four sets. He will be relishing the chance of regaining the US Open title after winning in 2010, 2013 and 2017.
Diego Schwartzman is looking in good form. He got is third top 10 win of the year when he beat Alexander Zverev in the previous round. Diego admitted that he was confused earlier, thinking his next opponent was Matteo Berrettini and not Nadal.
Schwartzman has never beaten Nadal in the seven matches they have played; in fact, Nadal beat Diego just a few weeks ago at the Indian Wells Masters 1000. So the odds look heavily in favour of the Spaniard.
How to Watch Day Ten at the 2019 US Open Live Streaming?
A good option to be able to watch the live streaming of this ten day of the 2019 US Open on Wednesday, September 4 is to subscribe to either TennisTV.com or WTATV.com, or obviously both if you are a fan of both, men's and women's tennis. Each of these come with a subscription cost with a monthly pack costing $14.99 for ATP tennis live streaming (TennisTV.com) and $9.99 for WTA tennis live streaming (WTATV.com)
The second way of watching this US Open live streaming is to sign up for a pre-funded account with bet365, i.e. sign-up and make a small deposit into your bet365.com account. Or you could have had an account where you have bet with it at least 24 hours before the event to be able to watch the US Open live streaming.
Sign up here with bet365.com to be able to watch (& bet on the) US Open live streaming.
Being one of the world's most trusted bookmakers, they are also known for their world-class platform and top-notch systems to live stream every single major sporting event including tennis and the US Open tennis.

A pre-funded account is an account implies you need to register with bet365 (process mentioned below) and make a one-time deposit of about $10 or more. Once you have that, you can visit the live streaming tab and select the 'US Open' option to catch all the tennis live streaming from this fourth major.
Here's how you can watch the US Open Live Streaming Day Ten on September 4:
Go to Bet365.com here
Register with Bet365.com (or log in to your account)
Pre-fund your account by depositing $10 (or equivalent currency). You can either let that remain in your account or should have bet in the 24 hours before the live streaming
Select the 'US Open 2019' live streaming option by clicking on Live Streaming on the top
Keep in mind that this site requires you to register with them and then either deposit a sum of $10 into your account (or register as mentioned here) or watch the live streaming by betting on any sport in the past 24 hours. Remember, geo-restrictions might apply.
If you have any other problems accessing the US Open live stream, kindly let us know in the comments section below.
You can also do something similar with Unibet.com . The process remains the same, you will need to register with Unibet.com and once you have a pre-funded account or you have bet on anything using Unibet.com , you can watch the US Open streaming.
If you are in the UK, you have another option to be able to watch the 2019 US Open Tennis Live with Amazon Prime Videos.
Amazon Prime Videos had bought the rights to be able to stream the US Open in the UK and if you are not yet an Amazon Prime member yet, they have an offer for you. You can watch the 2019 US Open with Amazon Prime Videos in the UK by signing up for their free trial.
By doing so, you get 30 days of free viewing experience of ATP tennis and that includes the 2019 US Open tennis.
And it's not just the live streaming of the US Open tennis, you can also watch highlights and interviews, features and other cutting edge technology-driven tennis around not just this final Grand Slam of the season but also many of the other ATP competitions from around the world.
To be able to watch the US Open live streaming using Amazon, download Amazon's Prime video App and install it on your phone or desktop. The tournament can also be watched on Smart TVs.

Launch this aforementioned app to activate it once it's downloaded and then subscribe for the service by picking your preferred subscription plan. The best part about Amazon Prime Videos subscription is that it's free for the first 30 days and you can use this trial period to watch one of your favourite tournaments like the Grand Slam live including the US Open tennis live stream 2019 without paying a penny.
Get your Amazon Prime Videos subscription here to avail of a 30-day free trial!