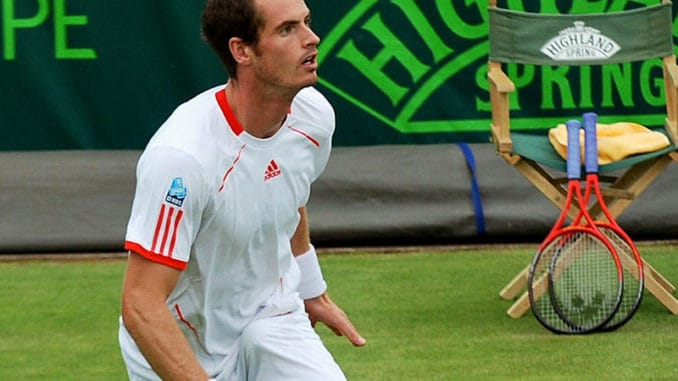 Andy Murray has been awarded a wild-card at the Shanghai Masters this year.
Britain's Murray, who is currently ranked 415th in the ATP Rankings, is aiming for his first singles win on the ATP circuit since return from his surgery. He had earlier featured at the Cincinnati Masters and then the Winston-Salem Open but lost in the opener at both the tournaments.
Having been a four-time finalist at the Shanghai Masters, and with three titles under his belt, Murray will be hoping to put the right foot forward at one his favourite arenas and register their maiden victory on return. Murray did win a couple of matches at the Rafa Nadal Open Challenger competition in Mallorca but one at the higher ATP circuit would give the necessary boost to the Briton.
Murray will also participate in the Zhuhai Open and the Beijing Open apart from the Shanghai Masters in the hope of going deeper into the tournament. The Shanghai Masters begins from October 5 this year and will go on till the 13th.
He said in a post:
"I'm pleased to announce that this year I'll be heading back to Shanghai. I have always enjoyed the city and have had some great success at the tournament over the years, I can't wait to get back out there."

"Thanks to the tournament for the wild card, it's great to be able to continue my comeback and play more tennis in China."
Murray is returning to the sport after suffering an injury to his hip for which he needed to undergo a surgery. He had earlier claimed he might have played his last tournament but has shown renewed hope for a longer career following his surgery.
Following his stint at the Shanghai Masters, Murray has said he will play at the European Open.