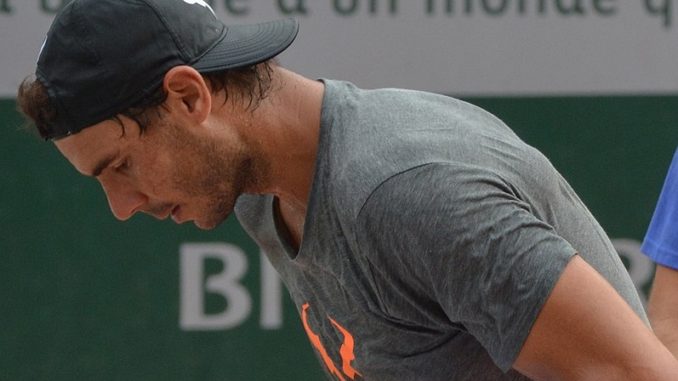 Tennis legends, Roger Federer and Novak Djokovic are all set to appear at the Shanghai Masters this week.
However, Rafael Nadal has decided to withdraw from the Shanghai Rolex Masters as he recovers from his hand injury.*
Djokovic, who was injured and had to retire from the US Open quarterfinals, returned to the world stage with the Japan Open breezing past the first two rounds. Nadal, who was also injured and withdrew from playing on the last of the Laver Cup, will be back to play at the Paris Masters according to reports.
The world number two Spaniard is only 640 points behind Djokovic, but will have a task on his hand as he aims to come back and try to aim to make it to the top of the ATP Rankings.
All eyes will be glued to Daniil Medvedev, who has returned fresh from his win in St.Petersburg. He has reached, consecutively, the finals of the US Open, Cincinnati Masters, Canadian Open and the Washington Open, prevailing at Cincinnati.
He has had two finals meetings with Nadal in the span of one month, at the Canadian Open and US Open where he has lost both times and will look forward to breaking this record in Shanghai.
World No. 5, 6 and 7, Dominic Thiem, Alexander Zverev and Stefanos Tsitsipas respectively, have been confirmed to play in Shanghai as well. Thiem, who has not yet qualified for the ATP Finals in London, will aim to gain 1000 ATP Race to London points if he does not reach the finals of China Open. Only Nadal, Djokovic, Federer and Medvedev have qualified to play in London so far.
For the players in running, Shanghai, as well as Tokyo and Beijing, are important to add to their points.
Tsitsipas, who is placed sixth in the race, and Zverev, the defending champion, who is eleventh in the race will have to perform exceptionally well to add more points to confirm a spot for London.
Wildcard entry, Andy Murray will look to cement his comeback after recovering from a hip resurfacing surgery.
Murray has been progressing with each consecutive game and claimed a commendable victory against Matteo Berrettini and then Cameron Norrie at China Open this week. Murray has been very successful in China, winning at the Masters event three times.
Among those who have withdrawn from the tournament is world No.21 Stan Wawrinka, citing a knee injury and Juan Martin del Potro who has not played since the Queen's Club Championships in June due to a kneecap injury.
The draw ceremony will take place on October 5 and the main draws are set to begin on Sunday, October 6.
*updated on October 4 with latest information on Nadal's withdrawal.