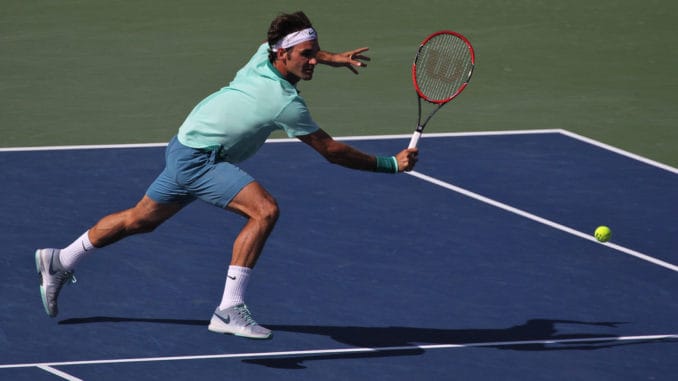 World No.3 Roger Federer beat Albert Ramos-Vinolas 6-2, 7-6 (5) at the Shanghai Masters tournament to move into the third round of the competition.
In 2015, Ramos-Vinolas stunned Federer when he beat him in the second round in Shanghai but Federer looked much more confident of his game today. He had an early lead and despite a close second set, Federer finished it off easily with a forehand smash.
Despite the back injury he suffered during the US Open where he lost to Grigor Dimitrov in the quarterfinals and upset the 38-year-old's opportunity to win his 21st Grand Slam, he looked at his sure best.
Federer explained about his back issue:
"Sometimes I get a bit of a stiffer back as the season gets longer and the longer I play on the hard courts or the colder the weather gets sometimes. That can be an issue too."
Federer was reassuring when he said:
"But I must say I feel great with my back. So I can serve full which is obviously required on a fast hard court. I want to be explosive and energetic like I was at the Laver Cup."
Also Read:
After the US Open, Federer played the Laver Cup and was instrumental in his team's victory. He was ecstatic to return to his good form ahead of the tournament and expressed his happiness to return to Shanghai where he is a popular figure, adored by thousands of tennis fans.
He exclaimed:
"I love being here. It is a great event with a lot of history now for me. It's a fast court. I think it suits my game well too."
Fully healed from his injury, Federer hopes to claim this title to end this year off well before he appears in the ATP Finals at the O2. He will however have Novak Djokovic to contend with who is coming off a Japan Open title.