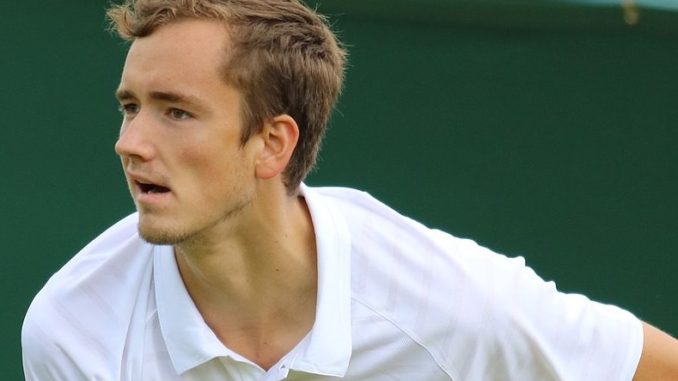 Daniil Medvedev had made it six finals in a row yesterday and added another feather to his hat today by beating Alexander Zverev in the Shanghai Masters final to win the title. He won in straight sets to capture his second Masters title in a row.
The official ATP website had a brilliant headline to describe Daniil Medvedev's performances this week. It said, "Medvedev Masters Shanghai". And a mastery it was.
In the final itself, against someone often referred to as one of the original Next-Gen players to take over from the Big Three, Medvedev tamed his opponent in a mere 73 minutes. The first set was well-fought for a bit but once Medvedev got into his groove, the gap in quality of tennis increased to a point of no return and the Russian won 6-4, 6-1.
Medvedev got an early break in serve in the first set to romp to a 3-0 lead. His German opponent survived the next game and then broke Medvedev back before holding on to his serve again to level the score at 3-3. At 4-5 though, Zverev dropped serve yet again and to allow Medvedev the set.
It went from bad to worse for Zverev after that. Failing to break Medvedev after getting a chance in the first game of the second set, Zverev dropped his serve off the first break-point he had, and the sequence repeated off the second one again. The Russian had no trouble holding on to make it 5-0 before Zverev finally got on to the board.
By then it was a case of too little too late and Medvedev came through in fine style.
This win at the Shanghai Masters follows his title victories at the Cincinnati Masters and the St.Petersburg Open and the three other finals came at the Washington Open, Canadian Masters and the US Open, losing to Nick Kyrgios and Rafael Nadal in them.
He will now play at Kremlin as his next competition before the Paris Masters and the year-ending World Tour Finals await.