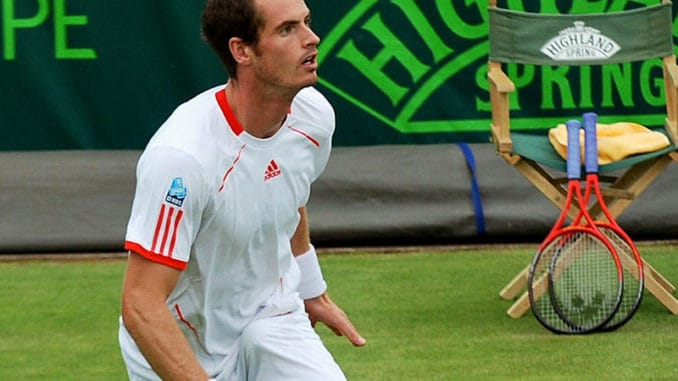 Andy Murray asserted that his fitness levels are on a positive path following the Asian swing of the tennis season. He looked more competitive than he has in recent times. He was able to hold his own up to a degree against top-20 players he faced in Asia. The former world No. 1 also confirmed his participation in the Antwerp Open this week.
Murray Back From Verge of Retirement
Andy Murray fans will be jumping for joy after the three-time Grand Slam winner gave an optimistic update on his match fitness levels. The Brit endured a miserable few years due to his injury issues, where he hardly played any tennis. The situation reached a point where he seriously contemplated retiring from the sport. He even announced his intentions to stop playing at this years Australian Open.
By the end of January, Murray had decided to undergo a second hip surgery that would maybe help him return stronger in the sport. The surgery proved successful, relieving him of pain, and enabling him to start playing again. While he mainly stuck to doubles matches initially, Murray decided to dip his toes into the singles' game again. He played his first singles match, since the Australian Open, at the Cincinnati Masters.
Also Read:
Getting His Competitive Edge Back
The 32-year-old is looking more like his old self than he has in the past couple of years. The surgery seems to have done the trick; he was able to maintain a good level of competitiveness to his game during the past few weeks.
He continued to play singles at the Asian swing of the season. At the Zhuhai Open he managed to beat Tennys Sandgren in the first round, exacting revenge for his loss to the American at the Winston-Salem Open. The two-time Olympic Gold winner continued to gradually improve his competitiveness at the Beijing Open.
He managed to record an impressive win over the in-form Italian Matteo Berrettini in the first round, eventually losing to Dominic Thiem in the quarterfinals.
The good run in the singles game has certainly boosted the Brit's confidence back up again. He is now looking to get back to the top of the sport and sustain his level there.
Murray said:
"If I do get up there, I'm not going to be focusing on ranking targets. I would like to be competitive in the big events against the best players. I'm not there yet, but I'm closer than I was a month ago, and much closer than a couple of months ago."
Judy Murray, Andy's mother, is also optimistic about his return to the top of the game, but she urged caution when heaping any heavy expectations on her son.
While she admitted that he is "getting better and better with each match", she was quick to remind everyone that he had only just started playing singles again.
"Remember, he only started playing singles again in August (first-round exits in Cincinnati and Winston Salem). A lot of this is about starting to build up match fitness and to be able to recover if you want to play the next match."
She also pointed out there was only one way to know where one stands and that is to compete. Speaking of Murray's showing this year since his surgery she said he had played quite a few matches that lasted the distance and he would now be looking to get ready for 2020.