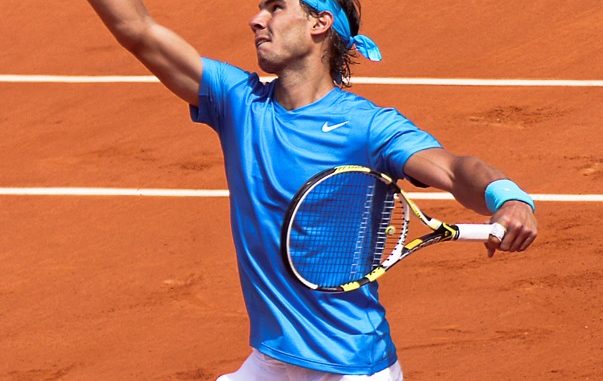 Rafael Nadal, the current world No.2 previously topped the rankings last year in October but lost that position to Novak Djokovic. He is now looking a lock to take over the top spot in the world again.
With the end of the Asian swing, the recent developments have led to some interesting outcomes. Daniil Medvedev reached his sixth consecutive final defeating Alexander Zverev to take home title, Stefanos Tsitsipas reached the semi-finals in Shanghai and thus became the sixth player to qualify for the ATP Finals, Zverev boosted his chances to qualify for the Finals and most surprisingly, Novak Djokovic's early defeat in the quarter-finals to Tsitsipas will lead to his losing his top spot to Nadal over the next month.
As the defending champion, Djokovic was defending 1000 points before Shanghai but due to his early loss, he stands to lose most of it.
Also Read:
Nadal, on the other hand, has no more points to defend for the remainder of the season and will prevail over Djokovic, despite withdrawing from the Shanghai Masters due to a wrist injury that had earlier forced him to withdraw from his third day matches at the Laver Cup as well.
Further adding to his peril, Djokovic is scheduled to play only two ATP tournaments: the Paris Masters and the ATP Finals.
Djokovic opted out of playing any other tournaments from now until Paris except for an exhibition match, as fate would have it, against Nadal in Kazakhstan. The Serb, as a result, lost the opportunity to gain any points in Basel or Vienna before Paris.
Even if Djokovic manages to win in Paris where he has an impeccable record, winning the title three times consecutively in the years 2013-2015, there is every possibility that Nadal will reclaim the No.1 title in the next month.
If Djokovic ended this year off at the top spot, it would help him break Roger Federer's record of 310 weeks at the top but the possibility seems bleak.
Incidentally, Nadal had earlier said he had moved away from the goal of a year-ending number one spot.
He had said:
"I don't compete for it [world No 1]. I just do my way. If I am able to be No 1 doing my way, great. But I always say the same: [world No.1] is not my main goal today."