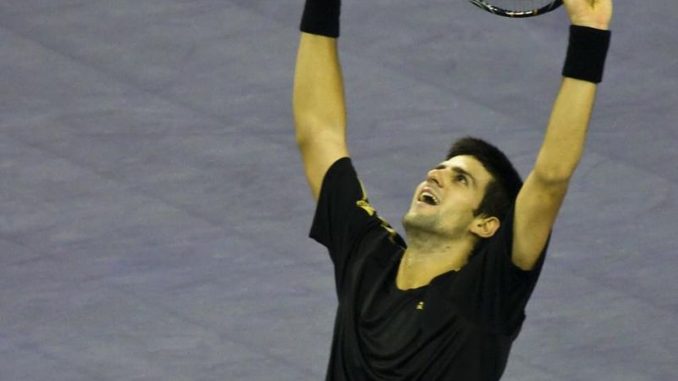 Novak Djokovic wasted no time in registering his first win of the ATP Finals as he crushed debutant Matteo Berrettini in the tournament opener on Sunday.
Playing at the O2 Arena, Djokovic ran off to a 6-2, 6-1 over his Italian opponent, who was the last player to qualify for this year's ATP Finals. In a match lasting only 63 minutes, Djokovic dropped his serve just once but broke back immediately to complete a rousing win, taking a step forward towards a year-ending number one ranking.
Djokovic began with a solid hold in the first game of the match and then pushed Berrettini to deuce in the second game, before the Italian levelled the score at 1-1. This was the best he did though as a plethora of unforced errors, probably down to nerves from playing in his first ever season-ending tournament, meant Djokovic garnered two breaks of serve in the first set.
Also Read:
It looked it was only going to get worse for Berrettini in the second set as Djokovic ran off to two more breaks of serve and a 4-0 lead. However, while serving to make it a fifth game win in a row in the set, the Serb looked to have lost focus and serve as a result.
He came back to break Berrettini next game and then served out to complete the facile win in what was their first meeting.
Djokovic, who slipped to the second spot in the ATP rankings following his early ouster at the US Open and then a quarterfinal loss at the Shanghai, came into the ATP Finals with a title victory at Paris. With this win over Berrettini, he made it six victories in a row.
On the other hand, Berrettini's qualification to the season-ending competition came on the back of two title wins this season, and back to back semifinal appearances at Shanghai and Vienna. He was a shock second round loser at the Paris Masters though.
In the second singles match of the day, Roger Federer will take on Dominic Thiem at 8 pm BST.