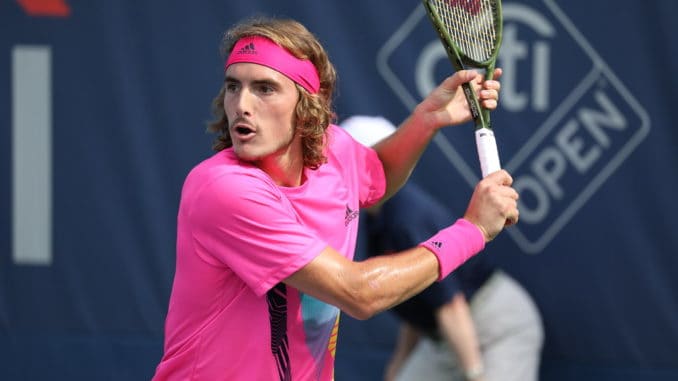 Winning the ATP Finals earlier this month has made Stefanos Tsitsipas only hungrier as he aims for the top spot on the ATP Rankings.
Tsitsipas, who defeated Dominic Thiem in the title-decider of the ATP Finals 2019 to finish the year ranked sixth in the world, outlined his tennis goals. He said he was gunning for the number one ranking even as he admitted he loved the competition and that allowed him to enjoy the sport.
He said:
"My goal is the number one ranking position. What matters for me is the competition. That's what makes me feel alive. Just playing well is not enough to win against somebody who is high in sports and achieved a lot."
The Greek player, who had begun the year 2018 ranked 91st in the world, looked to have come of age this year with his three title victories including the year-ending one. And in the same interview he credited his father for the same.
Tsitsipas had a year to remember in more ways than one. Not only did he win those three titles including the year-ender, he also defeated Roger Federer (twice), Rafael Nadal and Novak Djokovic too in the year. The win against Nadal came on clay making it extra-special while defeating Federer at the Australian Open and the ATP Finals semifinal.
So much so that Tsitsipas will start off at 12/1 (with bet365) to win the Australian Open, behind only the Big Three and Daniil Medvedev. Medvedev himself had an amazing end to the season that saw him reach six successive finals including the 2019 US Open.
Other Australian Open 2020 men's singles winners odds:
Djokovic: 7/4
Nadal: 7/2
Federer: 10/1
Medvedev: 10/1
Tsitsipas: 12/1
Thiem: 14/1
Zverev: 22/1
Murray: 33/1