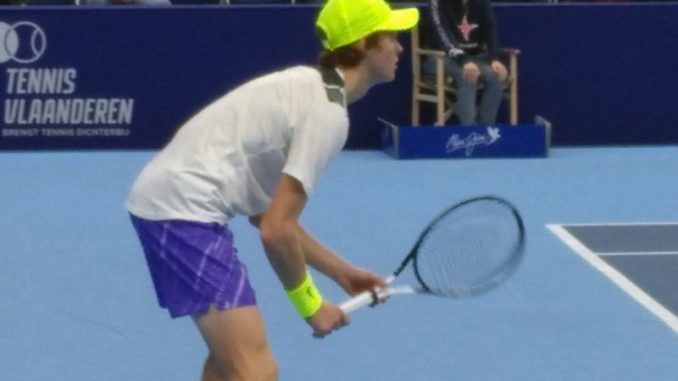 The young Italian rising star, Jannik Sinner, is one to watch out for according to Italian tennis legend Andreas Seppi.
Seppi told the ATP Cup:
"It's actually what every nation wants to see, a good young player coming up with really big potential, winning a Slam. He (Sinner) is still 18, anything can happen. But his potential can be really big for a long time, Top 10 and everything."
The 18-year-old star began the year ranked at 551 and finished the year off on an impressive career-high rank of 78. Sinner won three challenger events this year at Bergamo, Lexington and Ortisei. Sinner was announced as the Italian wild card entry into the Next-Gen ATP Finals and stunned the world when he defeated Alex de Minaur 4–2, 4–1, 4–2 to become champion.
The Italian, at only 18 years old, reached the semi-finals of the European Open in Antwerp defeating Frances Tiafoe and Gael Monfils but lost out to world no.16, Stan Wawrinka. Sinner reached the finals of the Prosperita Open but lost to Kamil Majchrzak in straight sets whom he beat in the round of 32 in Antwerp. Sinner has a win-loss record of 65-24 in 2019 compared to his record of 31-22 in 2018.
He is expected to begin the new season at Canberra Challenger before playing in the Australian Open where he will directly play in the main draw.
To this, Sinner stated:
"Each player's goal is to do better than the year before, but I never played in Australia. Who knows."
Sinner has already obtained wild cards to play in Montpellier, Rotterdam and Marseille which will keep him busy early on in the 2020 season.
With such an impressive record already behind him, it is of no surprise that tennis veteran Andreas Seppi sees Sinner as a force to be reckoned with in the coming years. The world will watch these events unfold with the beginning of the men's tennis season in January 2020.