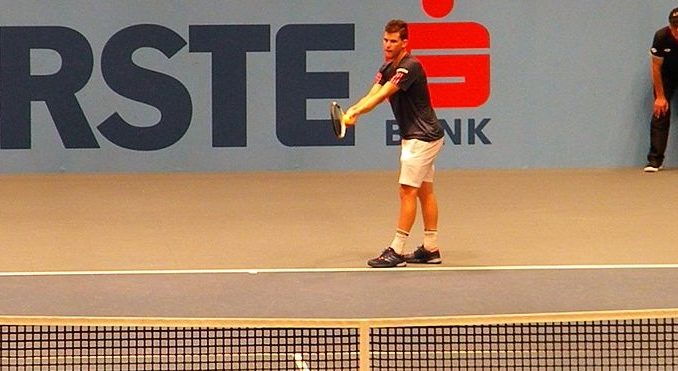 Australian Open runner-up Dominic Thiem has confirmed that he will not play the Argentina Open 2020 which is scheduled to begin from February 10.
Instead, he will be directly going to the ATP 500 event, Rio Open which will begin on February 17. The Austrian had a tough time physically in the Australian Open and as soon as he landed in Vienna, he confirmed that there will be a change in schedule.
He cited the reason for the withdrawal for physical stress which he had developed during a string of tough matches in Australia. The string of lengthy and physically enduring matches started from when he played against Nadal, which lasted for 4 hours and 10 minutes.
Following that, he played against Zverev in the semi-finals, the match went on for 3 hours and 42 minutes. In the final against Djokovic, he played five-set and the overall match lasted for four hours. This was even more stressful to the body given the hot weather conditions in Australia during the tournament.
Thiem posted a video on the twitter handle of the Argentina Open and he apologized to his fans by saying that although he had a great journey in Australia, because of this and how far he had reached in the tournament, he is 'really, really tired' and has to pull out of Buenos Aires. He continued that he needs to rest now to not face dangers in the other parts of the season.
Also Read:
The tournament will end on February 16, 2020, and will feature some of the finest players in the sport. This will be their second stop in the 'Golden Swing' in Latin America, the first being at Cordoba. Some of the winders of the ATP 500 Series Open in the past include, Rafael Nadal, David Ferrer, Tommy Robredo, Gaston Gaudio, and Dominic Thiem, the latter having won on two occasions, in 2016 and 2018.
Guido Pella who had been eliminated in the semi-final in the previous edition had joked that he would love it if Thiem was not playing in Argentina. He also praised the recent form and level of the Austrian in the Australian Open who gave an incredible fight to Djokovic in the final.