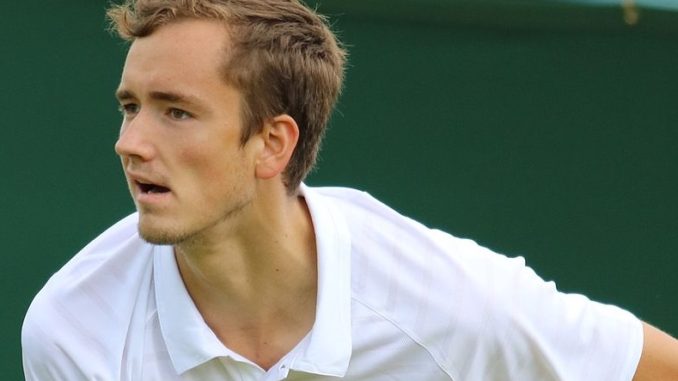 The 2020 edition of the Rotterdam Open has a plethora of top ATP players participating in the competition. It's a part of the ATP World Tour 500 Series this year with Daniil Medvedev, Stefanos Tsitsipas and Gael Monfils starting out as the top seeded players taking part in this.
Who is Playing at the 2020 Rotterdam Open?
Defending champion Gael Monfils enters the event on the back of a solid showing at Montpellier last week, a title he won but this time around the competition will be tougher. Medvedev is the top seed as he looks to shrug off the Australian Open debacle and he will be joined by Greece's Stefanos Tsitsipas.
Also joining them as seeded players this season are David Goffin of Belgium, Italy's Fabio Fognini, Roberto Baustista Agut, Andrey Rublev and Denis Shapovalov. Great Britain's Dan Evans also makes the main draw, as do the likes of Jannik Sinner, Grigor Dimitrov and Felix Auger-Aliassime.
Rotterdam Open 2020 Prediction
It should come as no surprise that live tennis betting has Daniil Medvedev starting off as a heavy favourite to win this. The Russian starts off at 3/1 to clinch the title as opposed to the next best in line, the second seeded Stefanos Tsitsipas, who starts at 5/1.
It must be quickly added the tennis betting odds for Medvedev are that short not because of his ranking, but because of the manner in which he made it to five ATP finals in a row and won three of them. He didn't have the greatest finish to the year though and the start to 2020 has seen him lose to Novak Djokovic in the ATP Cup semifinals and Stan Wawrinka in the Australian Open fourth round.
On the other hand, Tsitsipas has had it way tougher. He enters this competition on the back of a 5-4 win-loss record this year that includes a third round exit at the Australian Open. Interestingly he has also played in a couple of exhibition tournaments in between all of this and while he starts off as a second favourite, it does look like tennis betting experts might not be advising a punt on him till there are enough signs he is back.
Some bookmakers have David Goffin (15/2) ahead of Gael Monfils (8/1) but the latter is coming off a sterling showing in Montpellier, a title he won. Don't ignore the Frenchman, as a result, even more so because he has a favourable draw till at least the semifinals where he might face Medvedev.
History of the Event
The Rotterdam Open has been around for nearly five decades, having been first played 1972. Arthur Ashe was the first ever winner of this tournament and he went on to win it two more times to establish a record three titles that has withstood time. Only Roger Federer has won the Rotterdam Open three times as well.
Some of the popular players to have made it to the final at the Rotterdam Open include Jimmy Connors, Bjorn Borg, Stefan Edberg, Boris Becker, John McEnroe, Goran Ivanisevic, Federer, Andy Murray, Rafael Nadal, Juan Martin del Potro, Stan Wawrinka among others.
The tournament was included in the ATP 500 list of events in 2009 and it has been a part of it since then. It's played at the Rotterdam Ahoy in Rotterdam in Netherlands.