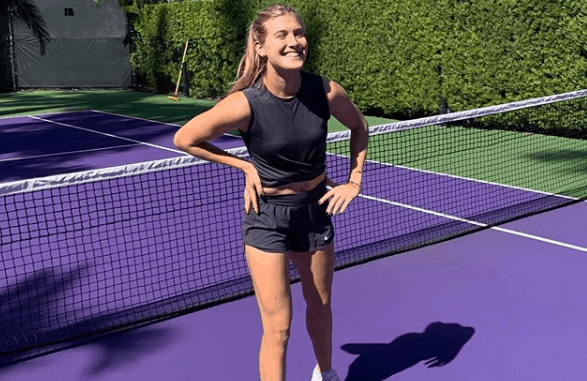 Four more players have been added to the Madrid Open Virtual Pro competition which will be played between April 27 and 30. Eugenie Bouchard will be one of the women's player in the draw and joining her will be Kristina Mladenovic, Karen Khachanov and David Goffin.
The men's and women's draw of the Madrid Open Virtual Pro now has six players apiece. Rafael Nadal leads the men's draw while the women's draw is led by Angelique Kerber so far. More top players are expected to sign up for this competition described as the esports of tennis.
16 men's and women's players will appear in a league-cum-knock-out tournament which will also see a charity event run in parallel with it. Money will be raised to help tennis professionals who have been financially affected by the suspension of the ATP and WTA tours because of the outbreak of the coronavirus.
Also Read:
The Madrid Open Virtual Pro will see these 16 players divided into four groups of four apiece for both, the men's and women's competition. All players will give up on their tennis racquets and replace them with gaming consoles and feature in three league stage encounters against others in their group.
The competition will be held in the wonderfully recreated Manolo Santana Stadium using the Tennis World Tour video game (Nacon Gaming), on a PlayStation 4.
Speaking to the official ATP website, Goffin said he was excited to be a part of this 'e-tournament' and was looking forward to lock horns with some of the best e-gamers on the tour. He added:
"It's the very first time for me and I'm going to give my best to win as much as I can, although I'm not very used to theses games! I hope you will support me and I already look forward to meet you all online!"
Khachanov indicated he has been a part of online gaming in the past, and welcomed the competition this tournament will bring to tennis, something which has been missing since the first week of March.
Interestingly, Bouchard had recently agreed to go on a date with a fan who agreed to spend around £3200 for a charity which helps feed hospital staff fighting the coronavirus.