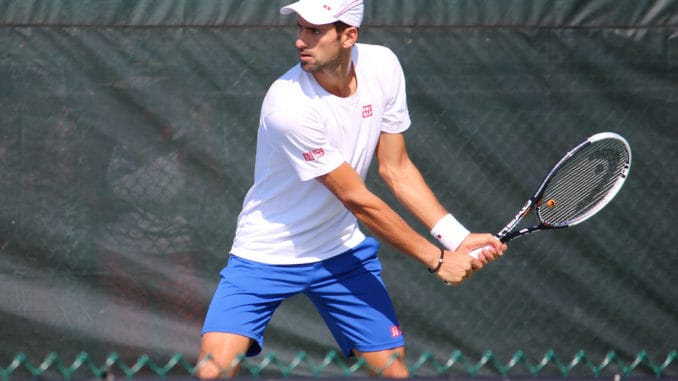 There are question-marks over the hosting of the 2021 edition of the Australian Open according to its organisers.
Tournament director Craig Tiley has pointed out cancelling the Australian Open next year was still a possibility given the situation with the coronavirus pandemic situation.
Currently, all tennis has been suspended till mid-July and while a few exhibition events have been planned for May in Europe, competitive tennis is far from returning back.
And Tiley's admission opening up to the worst-case scenario of the Australian Open 2021 getting cancelled only adds to the tennis fraternity's growing woes.
Earlier world number two Rafael Nadal had expressed concerns over the possibility there would be no US Open or French Open this year.
The US Open organisers have been averse to making an announcement till June while the Roland-Garros authorities haven't spoken since the postponement of the French Open to a week after the US Open. However, with Tiley announcing Australian Open's worst-case scenario, things look like they have gotten bleaker for the other competitions.
Tiley said:
"Worst case scenario is no AO (Australian Open)."
Also Read:
In fact Tiley's best-case scenario for the Australian Open doesn't include overseas fans and players having to undergo quarantining techniques.
He added:
"There's four scenarios and we've modelled everything. We've modelled the times we have to make decisions, dates we have to make decisions, who it impacts, how it's going to impact them."
Tiley said the model they have created includes all the stakeholders, including their staff, partners, sponsors, places and the government. To add to that, he also said:
"And now we're working on the international playing group and getting them to understand what each of those scenarios are and what it means for them and how we can action it."
Meanwhile this lack of tennis has forced the tennis fraternity to create a fund to help the lower-ranked players who have been struggling financially because of it. This Tennis Relief Fund is already worth around $6m and is targetted to help 800 singles and doubles men's and women's players.
More money is expected to be poured in as some of the top-ranked players make donations to the fund including Andy Murray who had recently won the Mutua Madrid Open Virtual Pro competition.