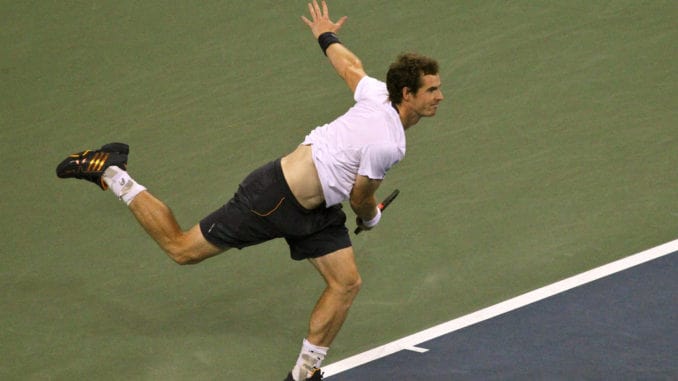 Andy Murray might have lost in the semifinal of the Battle of the Brits but he is still chuffed about the way the tournament went for him.
And the biggest reason why Murray thinks things went right for him is his serving, which he reckons is back to the level it was at when he was in his mid-20s.
Murray, while speaking on a programme in BBC, said while he couldn't sustain the momentum and lost in the semifinal, he was glad to have played the way he did throughout the competition.
The biggest takeaway, however, was his serving. And Murray explained what had changed.
He said:
"For the two years before I had the operation I couldn't extend my leg properly, so my right leg would always bend when I went to extend it and that was affecting my serve a lot. I had to change my ball toss and was not able to drive up properly."
Murray is now able to extend that leg and that's allowed him to go back to serving as well as he did in his heyday.
Also Read:
Other than the obvious advantage of being able to serve out points quickly, the one other benefit of a better serve for someone like Murray is a shorter point helping in reducing the stress on his hip.
Murray had undergone a hip surgery last year after tearfully announcing he might have to retire from the sport because of the issue. However, he made a comeback, playing doubles at Queen's and going on to win the title before participating at the Antwerp Open. There he beat Stan Wawrinka in the final to lift the trophy, his first and only singles title win since 2017.
A Davis Cup singles win later, he had to withdraw from the tournament because of a flare-up of his injury issues. The Battle of the Brits was the first competition he played since that withdrawal.