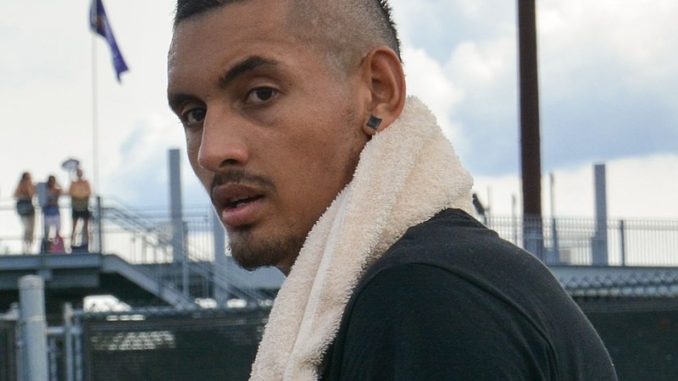 The lack of ATP and WTA tennis has been telling but there has been no lack of drama off court. In a latest incident, Borna Coric and Nick Kyrgios were involved in a Twitter spat over the Adria Tour fiasco.
In response to Kyrgios' criticism of the event, Coric questioned the Aussie's right to question people's behaviour given his own on-court track record.
And having none of that, Kyrgios responded with his own set of tweets, in his own inimitable way.
Also Read:
Coric tweeted:
"Really @NickKyrgios. You're preaching about behavior?? Bored much or too much wine?"
In response Kyrgios said:
"Again. Joking about a global pandemic. Shows your maturity level champion. Gonna be good to see you next, see if that peanut of a brain has grown."
Not willing to stop at that, Kyrgios also added:
"But yes, a tad bored watching your boring ass tennis and personality bringing absolutely zero to the sport."
The Adria Tour competition was held in the Balkans region but had to be cancelled halfway through after Grigor Dimitrov tested positive for coronavirus. The organisers, of which world number one Novak Djokovic was a part, and the players came in for criticism for the lackadaisical approach towards the illness.
And Kyrgios has been at the forefront of this having trained his guns at those involved in the tournament at various times. He had called the manner of organisation of the Adria Tour as boneheaded, and panned Germany's Alexander Zverev for partying after having been asked to quarantine himself.
Before having taken to Twitter, Coric had also admitted to a newspaper, Jutarnji List, he had read what Kyrgios had said but added he "simply didn't care" because of his lack of respect for the Aussie.
Coric had said Kyrgios loved to be a "general after a battle" and added:
"But ok, it's his style, that's how he functions, I have no problem with that neither does it bother me on personal level."
Things could get interesting when the tour resumes and Kyrgios faces up to some of the players he has trained his guns for in recent times.