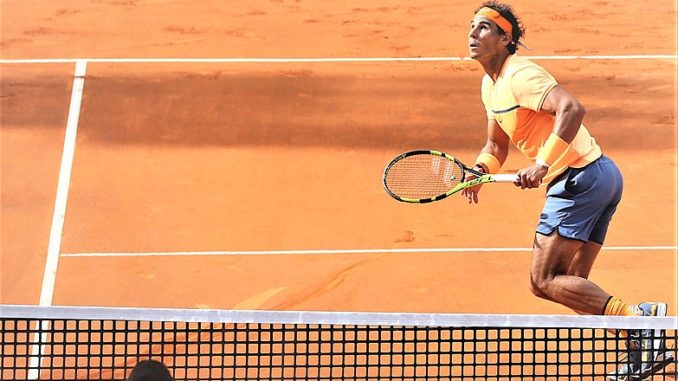 How the pendulum swings. It was just a couple of rounds ago that Novak Djokovic had pipped Rafael Nadal as the new men's singles favourite to win the French Open but a quarterfinal later, all that has reset back to the Spaniard now being at the top again.
Taking an excerpt from our previous French Open betting piece, this is how things stood for the two tennis legends going into their respective quarterfinal.
As things stand at the moment, bet365 have Djokovic going at 13/10 (2.30) to win the title while Nadal is slightly behind at 11/8 (2.38) to win the 2020 French Open title. Compare this with about a week ago when Nadal was 11/10 to lift the title and Djokovic considerably behind at 21/10.
This was less than a week ago. Both players have made it to their appointed places in the semifinal at the French Open but the odds have tilted ever so slightly back in favour of Nadal.
Also Read:
According to the latest update, Nadal has taken over the top spot yet again but only just. The Spaniard is a 1/1* or 2.0 (with bet365) to win his 13th French Open title, as opposed to Djokovic who is 6/5 or 2.2 (with bet365) to go the distance. And the reason for this switch back to Nadal reclaiming his top spot has been what transpired in the quarterfinals.
Djokovic, up against Pablo Carreno Busta in his quarterfinal, wasn't expected to be tested too much on clay but looked to have come into the match with a niggle. According to Djokovic, his neck had given him trouble leading up to his match against the Spaniard and there were times he considered withdrawing from the encounter too.
In the end, he dropped the first set, but slowly and steadily worked his way back into the match before pouching it in four. In doing that, however, and in Nadal registering his fifth successive straight-set win in the tournament by beating Jannik Sinner in his quarterfinal, the favourites tag seems to have changed hands.
For one, while Djokovic won that match, if his injury continues to be a hindrance, Nadal might not give him much of a chance. Secondly, Nadal's performance was one of the factors to consider earlier.
He had just lost to Diego Schwartzman – his opponent in the semifinal later today – at the Rome Masters and the heaviness of the weather conditions because of the postponed French Open were expected to make his life more difficult. And to be honest, the first round win over Gerasimov looked to have been pointing in that direction.
Nadal is a champion player though. He has found a way to deal with the heaviness and the cold and playing late in the night and everything else and if anything it's only made him push harder.
The result has been three successive rounds where he has lost five or fewer games and while Sinner did push him in the first set of his quarterfinal, the remaining two proved to be a damp squib.
Both Djokovic and Nadal have stiff semifinals, but in a best-of-five competition, there's very little evidence to suggest they can be taken apart by their opponents.
As things stand, Tsitsipas is 15/2 to win the title from here on while Schwartzman, who had never made it as far as the semifinal of a Grand Slam before this is a whopping 18/1.
Get the latest match by match French Open 2020 predictions here.
*All odds correct at the time of writing.