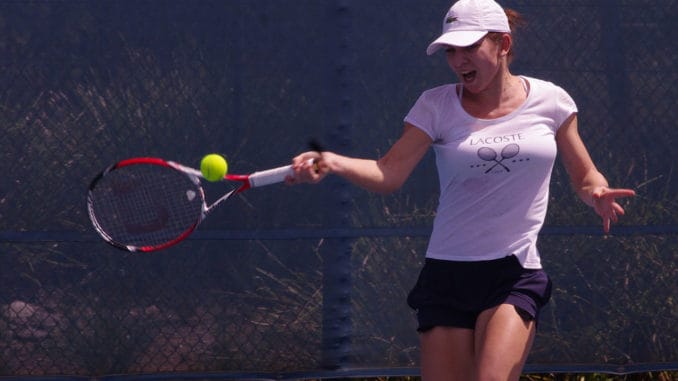 Romania's number one seed and French Open winner Simona Halep was sent packing in the first round of the US Open by Kaia Kanepi. Kanepi won 6-2, 6-4 to register her biggest win of her career to march into the second round of the competition.
Kanepi, who had achieved a world high ranking of number 15 in 2012, was a quarter-finalist at the US Open last season, having managed that in 2010 as well. She broke Halep five times in the match, and at one stage looked to be running away with the match as she served to go 4-0 up in the second set.
Halep, two breaks down, in the second set, broke Kanepi back twice to level things up at 4-4 but the Estonian came back to win the ninth game on the top seed's serve. She then served it out to register a convincing first round win.
US Open Live Streaming | US Open Tickets | US Open Tips
The French Open winner Halep had withdrawn from the Connecticut Open because of an Achilles Heel but had some form going her way leading into the US Open, having won the title at the Rogers Cup and making it to the final at Cincinnati. However, she never found her rhythm in this encounter, and even smashed her racquet to pieces in the second set.
The world number 44, Kanepi, has had her struggles in recent times because of injuries and illnesses, which has led to a very poor form for the Estonian, having yet to win back-to-back WTA main draw matches since the Australian Open earlier this year.
Kanepi will now take on Jil Teichmann, who, in her first match in the main draw at the US Open, won 6-3, 6-0 against Dalila Jakupovic in what was the maiden result of the day.
In bowing out of the first round of the competition, Halep became the first ever top seed to crash out in the opening round at the US Open. A handful of top seeds have lost in the opening round of Grand Slams including Steffi Graf at Wimbledon but none at US Open. Till today, that is.