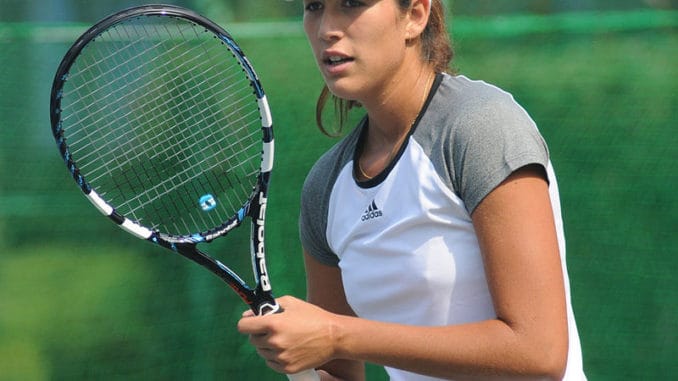 Another tournament, another early ouster for Garbine Muguruza. The former Wimbledon winner and world number one from Spain suffered a second round exit at the hands of the rising star Aryna Sabalenka, going out in the second round at the China Open.
Sabalenka won in straight sets, 7-5, 6-4, with the Wuhan Open winner continuing with her brilliant season that has already seen her win two titles. The Belarusian won a tough first set before completing a win in 106 minutes that takes her to round three where she will take on the defending champion and fourth seed Caroline Garcia.
Earlier, the 14th seeded Muguruza had shown no mercy for Ekaterina Makarova in her opening round, winning it 6-0, 6-4 but came cropper against an opponent who has shown a far superior play in the second half of 2018.
It has been a 2018 to forget for Muguruza. She did make it to the French Open semi-finals but her second round losses at the Australian Open, Wimbledon and US Open have probably left her out of the race for the WTA Finals and more vitally in bit of a confidence soup.
Since that semi-final at the French Open, Muguruza has failed to reach even the quarter-final of any of the competitions she has participated in. Her best performance came in Birmingham where she was ousted in the round of 16 before a second round defeat at Wimbledon, an opening loss in Cincinnati, another early defeat at the Flushing Meadows, and round of 16 defeats at Tokyo and Wuhan before this defeat at the hands of Sabalenko.
In a recent interview with LesSportsPlus, Muguruza's coach Sam Sunyk had exhorted her to look at Novak Djokovic and Tiger Woods for inspiration but admitted that staying positive in the face of these defeats was becoming more and more difficult.
In some of the other matches at WTA Beijing, world number three and Wimbledon champion Angelique Kerber was down 5-3 in the first set before winning against Carla Suarez Navarro 7-6(7-4), 6-1. US Open winner Naomi Osaka had no issues against Danielle Collins, whom she beat 6-1, 6-0 while Jelena Ostapenko struggled with her wrist injury and lost 6-0, 6-0 against Wang Qiang.