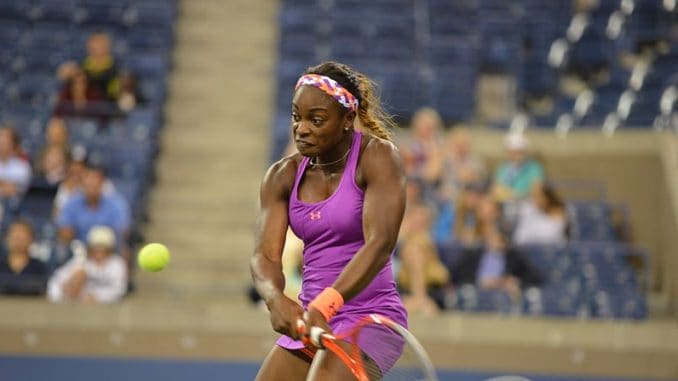 Sloane Stephens and Kiki Bertens reached the semifinals of 2018 WTA Finals on Friday after respectively overcoming Angelique Kerber and Naomi Osaka.
Stephens, who is currently ranked as the World No. 6, won her group with an impressive 3-0 tally. She displayed sheer resilience and determination against the likes of Bertens, Osaka, and most recently, Kerber to reach the final four.
The American dispatched the current Wimbledon champion with ease – she needed just one hour and 42 minutes to see herself through to the next round with 6-3, 6-3 score.
Right from the first set, Stephens appeared to be highly determined. She saved no less than seven break points to hold on to her serve. Additionally, she also managed to break Kerber's service on three occasions to take the first set 6-3.
However, she could have finished it sooner but the German showed some resistance in the penultimate game and saved three set points.
Things were taken up a notch in the second set with the German now just a set away from crashing out of the WTA Finals.
It was the fourth game of this set that proved to be the turning point – the two players alternated between deuce and advantage a total of eight times. Kerber managed to save the break point on seven of those occasions before finally succumbing and handing Stephens a 3-1 lead.
However, the German got back on track and broke Stephens' serve in the next game to make things even. Eventually, the 2018 French Open runner-up found a way to break Kerber's serve again and this time, she backed it with a win at 5-3 to finally win the match.
The two players were relatively even throughout the match. While Kerber had 11 winners compared to Stephens' eight, she did commit 23 unforced errors in comparison to her opponents' 14.
On the other hand, Bertens sailed to a comfortable victory after Osaka retired from the match owing to an injury. Bertens took the first set 6-3 after winning two break points. However, before the second set could commence, the current US Open champion was forced to retire from the game. With that win, the Dutch stood at 2-1.
The semifinals in Singapore will be played on Saturday, October 27 between Kiki Bertens and Elina Svitolina, and Sloane Stephens and Karolina Pliskova.