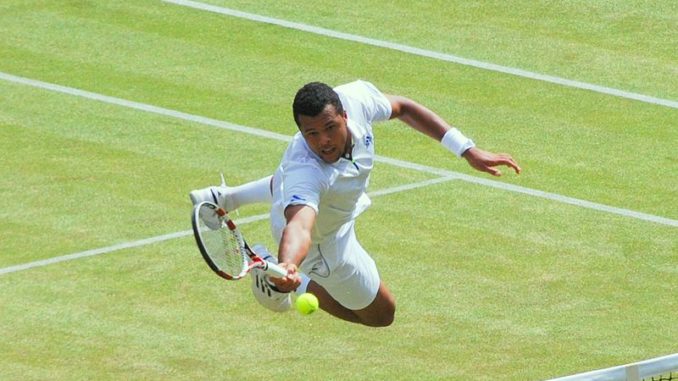 One of the pre-tournament dark horses Alexander Zverev has crashed out of the 2017 US Open while Maria Sharapova moved into round three of the tournament in Wednesday's action. Upcoming teenage sensation Denis Shapovalov surprised eighth seeded Jo-Wilfried Tsonga in straight sets as well.
Zverev, who was seeded fourth in the competition after a flurry of good performances and withdrawals from others, had gone into the US Open as one of those who could challenge the likes of Roger Federer and Rafael Nadal but he lasted just two rounds.
Croatia's Borna Coric sent the 20-year-old, world number six on his way home in a four-setter, 3-6, 7-5, 7-6 (7/1), 7-6 (7/4).
How to watch the live stream from Flushing Meadows? | Tickets for the US Open here
The German had won five ATP titles this season including a win at the Canadian Open earlier this year that included a victory over Federer in the final but he could not match up to Coric.
This leaves the bottom half of the men's singles draw wide open with the 10th seeded John Isner remaining the highest seeded player in that quarter and fifth seeded Marin Cilic as the top seed in the half.
Cilic defeated Florian Mayer in straight sets to make the third round.
Eighth seeded Tsonga was taught a straight-set lesson by Canada's Shapovalov, who won 6-4, 6-4, 7-6 to reach the third round where he will face Kyle Edmund.
Latest US Open Predictions here
Another seeded player to bite the dust in his second round encounter was Australia's Nick Kyrgios who suffered a shoulder injury in his defeat at the hands of fellow countryman John Millman.
235th-ranked Millman, who had never reached the second round at the US Open before this, is now one win short of his best ever Grand Slam performance.
Austrian sixth seed Dominic Thiem had no issues winning his opening round match against Aussie Alex de Minaur. He came through 6-4, 6-1, 6-1 and will now face Taylor Fritz in his second round.
In the women's section of the draw, Sharapova continued her winning run at Flushing Meadows with a tough, three-set win over Timea Babos. She lost the first set tie-breaker before taking the next two, 6-4, 6-1.
There were no such problems for Venus Williams, who needed just 87 minutes to sent Oceane Dodin on her way.
Wimbledon winner Garbine Muguruza also ran off to a 6-4, 6-0 win over Ying-Ying Duan, coming back from 3-4 down in the opening set to win nine games in a row. She will now face Madgalena Rybarikova in her third round match later this week.