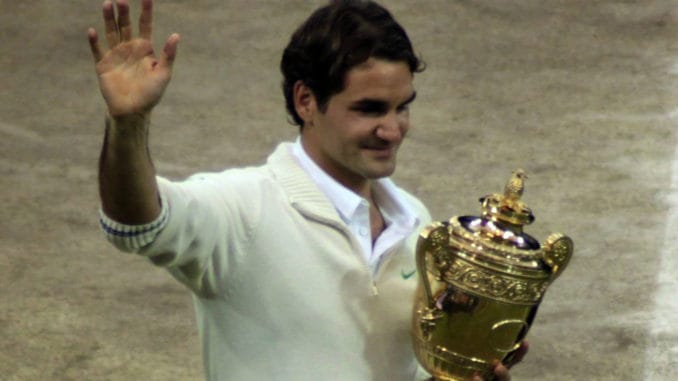 Despite a struggle towards the second half of the 2018 season, Swiss maestro Roger Federer has said he was content with how the year went for him.
Federer addressed the question on his thoughts about the 2018 tennis season in the lead-up to the ATP Finals, and said his wins at the Australian Open and the home tournament at Basel overshadowed any of the other possible disappointments he had in the year.
The world number three crashed out early at Wimbledon and US Open, both of which were won by arch-rival Novak Djokovic but having clinched his 20th Grand Slam title earlier in Melbourne has taken the sting off those defeats.
Federer also failed to win a single Masters 1000 title this year after having regained the number one ranking in the world early in the year. That made him the oldest ever to be ranked top of the ATP charts but the inability to have kicked on from there looked to have frustrated many fans.
Not Federer. Despite his persistent wrist issues during the year, he said he would have grabbed the season's results with both hands had he been asked at the beginning of the year.
"If I would have known that last year, this would have been the season [I would have], I would have taken it. I am very happy that I won a Grand Slam. I am very happy that I played as well as I did throughout the season. Maybe Wimbledon and the US Open didn't go the way I was hoping, but those were really the only two disappointments of the season."
The Swiss legend also said he was happy he largely remained injury-free, which means he will go into the new season in 2019 without too much of a bother.
Interestingly, the six-time champion at this year-ending tournament, stated his preference for the tournament to remain in the city of London. This is a stance in contrast to Novak Djokovic's opinion it should be played all over the world. The current deal with O2 in London expires in 2020.
Federer would go on to lose his opening match at the World Tour Finals, going down to Kei Nishikori in straight sets for the first time ever in a round-robin match at this competition. He will now hope to win both his remaining matches to have a chance to qualify for the semi-finals.