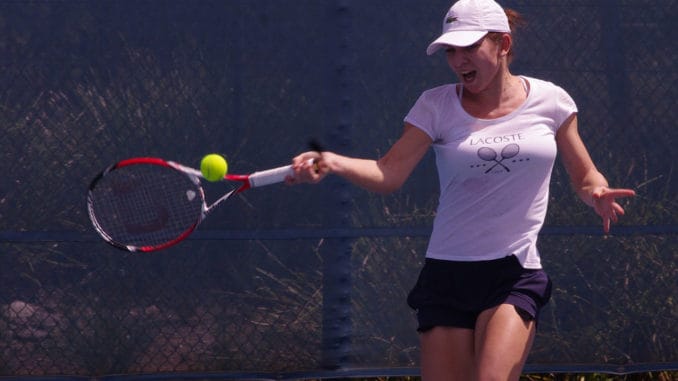 World No. 1 Simona Halep is all set to the start the upcoming season without a coach, following the split with her long-time mentor Darren Cahill at the end of November.
Acc4ording to Romanian media, Halep has given some thought to the notion of playing without a coach for the foreseeable future. She is keen on attending some of the WTA events by herself as the reigning French Open champion wants to see how she fares without a coach.
Her successful partnership with Cahill came to an end after the Australian decided to take a break in 2019 and spend some more time with his family. The duo had been together for close to three years – a tenure that resulted in a highly successful partnership.
Under Cahill's guidance, Halep moved on to win the Madrid Open back to back in 2016 and 2017, along with the Canadian Open in 2016 and 2018. She also won several WTA International and Premier tournaments during the time.
The Romanian has also expressed her desire to win the 2019 edition of the Wimbledon. Heading into the season, Halep was quoted saying that she wants to win a new Grand Slam trophy and it is the goal every year.
This is definitely interesting, considering that grass is one surface that Halep is yet to fully conquer. She has won only one title on the surface since she turned pro – the 2013 Libema Open. Her win-loss record on grass as of 2018 is also the lowest in comparison to the other surfaces – 65.85% with 27-14.
She hasn't had much luck at the SW19 over the years. Halep reached the semifinal in 2013 where she lost to the eventual runner-up Eugenie Bouchard. Since then, she has failed to move past the quarterfinals. Most recently, the 27-year-old reached the third round before losing to Su-Wei Hsieh.
In 2018, Halep won a total of three titles although, in the final leg of the season, her form took a dire hit. Starting with the US Open, she moved on to lose her opening games in all of her subsequent tournaments. She also withdrew from the year-end WTA Finals owing to an injury.