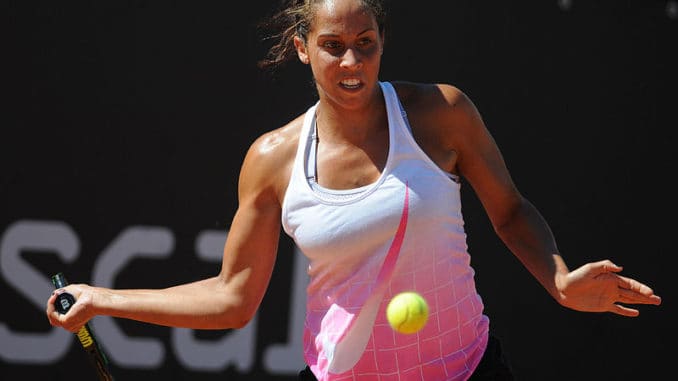 American Madison Keys has hired Jim Madrigal as her new coach for the new season ending her six month permanent partnership with Australian David Taylor.
During their brief relationship, the current world number 17 achieved her best performances at the Grand Slams during 2018 by reaching the semi-finals at both the French Open and the US Open, after also having reached the quarter-final stage at the Australian Open as well.
Madrigal who is better known as "Baker" since the age of 15, was previously the head coach at Belmont University in Nashville, USA from 1998-2017, after which he coached Tennys Sandgren for most of the last two years.
Under Madrigal's tutelage, Sandgren's form improved immensely, as he reached the quarter-finals of a grand slam for the first time in his career, at the Australian Open earlier this year before losing out to Hyeon Chung and made his maiden final on the ATP Tour, at the US Clay Court Championships in Houston, before succumbing to fellow American Steve Johnson in a thrilling three set encounter.
He will be hoping to have a similar effect on Keys in 2019.
Speaking to Tennis Takes, the 47-year old former professional, said that there would be a slight adjustment switching from coaching ladies as opposed to men.
The American admitted he would need to adapt to it and said his biggest priority would be to get the best out of Madison Keys.
He added:
"She has already exhibited the ability to beat anyone in the world. We will be focused on bringing a high level of play on a more consistent basis."
Despite her performances in the majors, Keys struggled throughout the past year with injuries, in particular with her right wrist which gave her discomfort for large portions of 2018.
The Florida-born player, was not able to play between the French Open and Wimbledon and missed several tournaments during the North American leg of the WTA Tour during the summer months.
Madrigal is expected to join Keys in Orlando soon to start their off-season training program as they prepare for 2019.