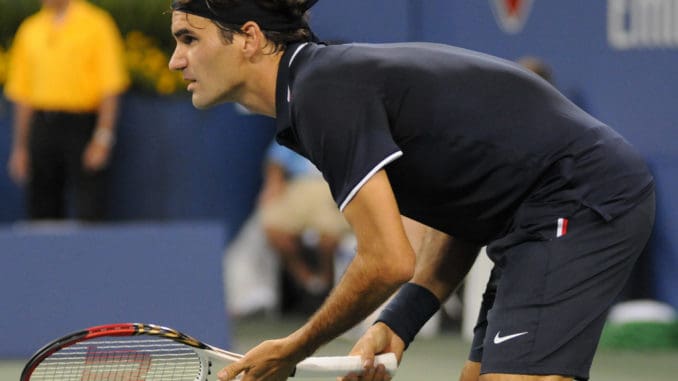 Former World No. 1 Yevgeny Kafelnikov recently described the big three of tennis to be boring on Russian television.
Kafelnikov, who is currently the vice-president of Russian Tennis Federation, said that Roger Federer, Rafael Nadal and Novak Djokovic are boring in an interview to a Russian TV channel.
The 1996 French Open champion compared the Swiss maestro to a Swiss Bank, stating that there are 'no hot stories' around Federer.
While he wasn't that verbal about Nadal and Djokovic, Kafelnikov did mention that he found them to be 'very boring.'
Kafelnikov also made scathing remarks about the former World No. 1 Maria Sharapova, who left Russia at the age of six to pursue her tennis career in the United States.
The 2000 Sydney Olympics gold winner said that he and Sharapova used to talk normally and then, they stopped communicating totally. Kafelnikov expressed that he used to play tennis with her until she left and even gave her rackets.
He also took a dig at her nationality, saying that everyone has been aware for a long time that she isn't Russian.
He further conveyed that Sharapova, having lived in America with an American passport for a long time, is inclined to think in an American way.
Kafelnikov has had an illustrious career, to say the least. He won the French Open and the Australian Open and is also the last man to have won the men's singles and doubles titles at the same Grand Slam. After his retirement in 2003, he forayed into poker and golf.
However, despite his accomplishments, this isn't the first time that he has found himself in the spotlight. According to a piece published by Telegraph in May earlier this year, Kafelnikov is the player whose retirement in 2003 was considered to be concerning by an independent panel reviewing integrity in tennis.
In its findings, the panel stated that it was 'concerned about the circumstances' in which a player retired in 2003 and this may have been done to avoid facing sanctions from the authorities. The Telegraph, after seeing the report, identified the player as Kafelnikov.
The match under investigation took place in Lyon against Fernando Vicente – a match Kafelnikov lost in straight sets. Coincidentally, he played his final tournament two weeks later, shortly after he was sent an ATP letter informing him of the start of an offence investigation.