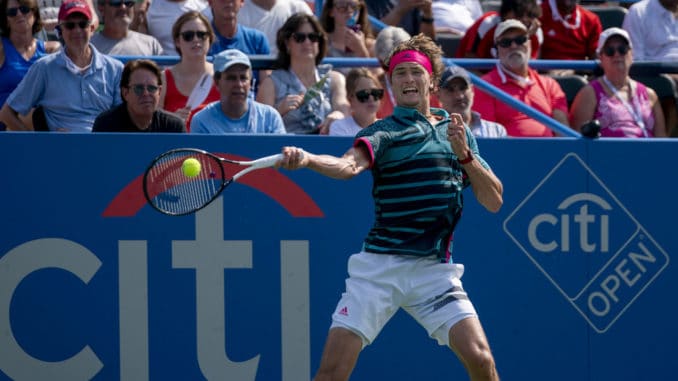 The 2019 edition of ATP Rotterdam will feature a star-studded line-up as usual. This time, leading the headline are the likes of Alexander Zverev, Marin Cilic and Kei Nishikori with Stan Wawrinka also expected to take part.
Zverev is likely to start the tournament as the top seed. He had a pretty sensational season in 2018, winning a total of four titles. He ended the year as the World No. 4 with a win-loss of 58-19. He also won the ATP Finals in London after defeating Novak Djokovic in the final.
The 2015 champion Stan Wawrinka has also opted to participate in the tournament. It will be interesting to see how the Swiss performs in Rotterdam, considering his recent tryst with injuries. His 2018 season was quite uneventful as Wawrinka struggled to make it to the top. He ended the year as the World No. 66.
The 500 Series event will also feature the World No. 7 Marin Cilic, who retained his position in the top 10 on the back of a rather enduring season. The 30-year-old won only one title in the year – the ATP London although; he did take his country to yet another Davis Cup title.
Cilic will be joined by the Japanese No. 1 Kei Nishikori, whose return from injury was far more impressive in comparison to that of Wawrinka's. He started the year outside the top 20, to eventually finish as the World No. 9. However, his 43-21 campaign was marked by a dearth of titles – something that Nishikori will be hoping to turn around in 2019.
Greek No. 1 Stefanos Tsitsipas will also feature at ATP Rotterdam. He had a landmark year in 2018, having reached his career-high singles ranking as the World No. 15. With Zverev, Tsitsipas has been pegged as the next rising star and has the potential to make it to the top. Another youngster to watch out for in Rotterdam is the Korean No. 1, Hyeon Chung.
These players will be accompanied by past runners-up – most notably, Grigor Dimitrov and David Goffin. We will also see the Australian player Nick Kyrgios, who, given his passion and flair for the sport has the ability to draw in huge crowds.
The entire list of players will be confirmed in the build-up to the tournament. It will start on February 9, with the final taking place on February 17.