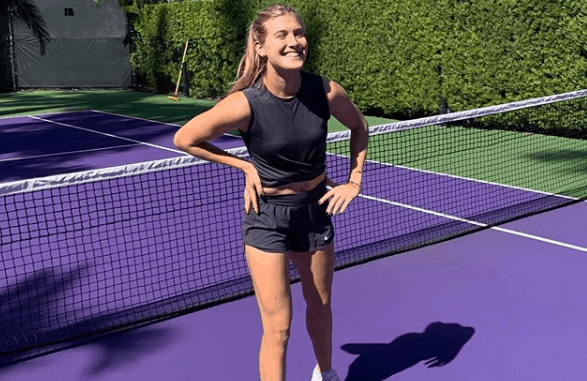 Eugenie Bouchard has admitted she will need to get back to her aggressive to try and regain the form she had shown in 2014 to get to the Wimbledon final.
Speaking to Elliot Smith on Radio Sport on the sidelines of her preparation for the Auckland Open that begins next week, Bouchard also said she found it tough to immediately adjust to the sudden burst of fame she was exposed to in the aftermath of her performance in 2014 that also saw her catapult to number five on the WTA Rankings.
While there have been pointed references to how her off-court distractions might have affected her on-court performances, Bouchard reckons it's her changed playing style that might have been more responsible.
Bouchard said she had been confused by understanding her own game, thanks to the changing coaches, pressure from the expectations and fitness concerns because of which she's said she "wasn't always true to my game."
She explained:
"I like to be aggressive and take control of the points and I felt like maybe at times the past couple of years I wasn't."

"It was important for me to really focus on playing the best way for me, and that is being that aggressive baseliner, hitting my shots but having that consistency and always trying to take time away from my opponents. Going back to basics and how I play my best instinctively is going to help me the most."
Bouchard also said in that interview, she derives optimism from the way she ended the tour, making it to Gstaad Open semi-finals, qualifying for the US Open before winning two more encounters in the main draw and then entering the last four stage at Luxembourg. She had to play qualifiers at Luxembourg as well.
According to the Canadian, she had earlier been affected by the pressure of expectations and her life changed as a result of that. Being the cynosure of the fans' eyes made it tougher, especially given she was expected to keep up her rankings.
She said she had become wiser from that experience, and the only pressure that one needs to consider is the one that one puts on oneself, without caring too much about what others say.
Bouchard is currently ranked 87th in the world and will, as a result feature at the Australian Open without having to go through the qualifiers. Question is how far will she go there and will she see herself make it to the top 10 in the WTA Rankings again?