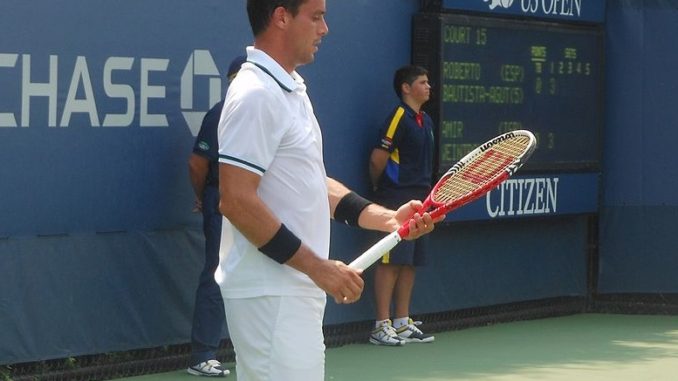 Spaniard Roberto Bautista Agut won the 2019 Exxon Mobile Qatar Open beating Czech Tomáš Berdych in the final. He took the final 6-4, 3-6, 6-3 to clinch the title and the winner's cheque of US $219,755.
It completed a fine week's work for the player currently ranked 24 in the world, who came into the tournament seeded only seventh, but battled his way past three-time Grand Slam winner Stan Wawrinka in the quarter-finals, and then had one of the best wins of his career, coming from a set down in the semi-finals to beat top seed and world number one Novak Djokovic in the semis.
For Berdych even getting to this stage was a triumph. He came into the tournament as a wild card entry, his first competitive event since last June, having missed most of last season with a back injury, which saw his world ranking plummet to 71.
Not only does he have the consolation of earning US $118,320 as the runner-up, but the points he has earned as a result of his week's work will help him start to rise up the rankings once more.
Bautista Agut took the first set, only to see his opponent peg him back in the second. However, superior match fitness saw the Spaniard break early in the third set and then hold to close out the match 6-3.
It was his ninth ATP title in all, and his first since winning the ATP 500 in Dubai last March, and will put him in great heart for Melbourne, where he will be looking to go much further than last year where he crashed out in the first round.
For his part, Berdych, who had not even reached a final for three years, will draw immense encouragement from his week's work, and, after his travails of the recent years, must be hoping that his progress in Doha augurs well for the rest of his season.