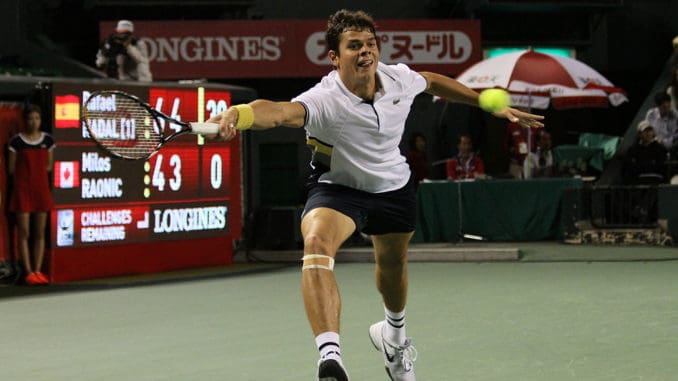 Alexander Zverev continued his poor Grand Slam run as he went down to Milos Raonic in the fourth round of the 2019 Australian Open on Monday.
The Canadian Raonic, who battled injuries last year and fell to number 17 in the ATP rankings currently from his career high of third in 2016, went on a blitzkrieg in the first two sets before his German opponent even had a chance. And while Zverev fought much better in that third set and took it to the tie-breaker, Raonic notched up the triumph in three straight sets, winning 6-1, 6-1, 7-6 to enter the last eight stage.
In a match where Zverev just failed to get going, he smashed his racquet multiple times in frustration even as Goran Ivanisevic, the Raonic coach looked on from his box. That did little to change things as Raonic wrapped up the second set to go 2-0 up.
Zverev improved his play in the third set, and did not allow his opponent to break him throughout. In the tie-breaker, he even raced off to a couple of mini-breaks but once Raonic got going in it, there was no looking back for the Canadian.
The match did not begin as well as that though for Raonic, who was broken on his very first service game. When queried about this later, and whether he thought the next two sets would go the way they did in the end, Raonic said:
"Certainly wasn't thinking the match would turn out this way. It was mostly a lot of cuss words."
Raonic will now take on one of Lucas Pouille or Borna Coric in his quarter-final match, with Novak Djokovic potentially waiting for him in the semi-finals.
Zverev, meanwhile, will need to go back to the drawing board as he looks to overturn his poor Grand Slam record. His 2018 French Open quarter-final presence has been his best ever so far, having gone out in the third or the fourth round in four of the five other majors.