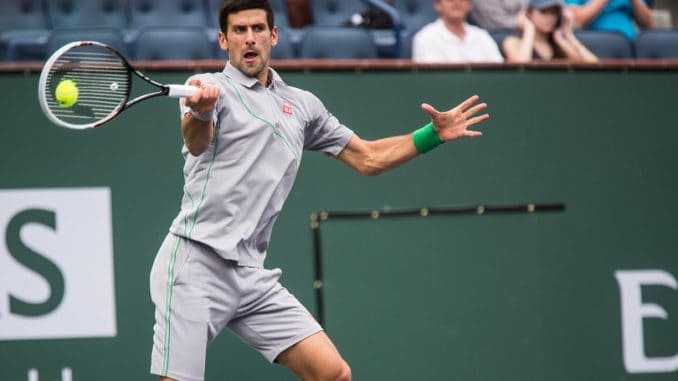 Australian Open champions Naomi Osaka and Novak Djokovic are the number one players on the WTA and ATP Rankings respectively released on Monday.
Osaka grabbed the top spot from Simona Halep after the Romanian was knocked out of the 2019 Australian Open in the fourth round by Serena Williams and Japanese herself defeated Petra Kvitova in the final. Djokovic, on the other hand, would have retained pole position even if he hadn't defeated Rafael Nadal in the title-decider.
Halep is now ranked three in the world, while Kvitova takes over the second spot.
With defending champion Caroline Wozniacki bowing out to Maria Sharapova early in the tournament too, she has now fallen to number nine in the world. Serena Williams, on the other hand, begins her ascent into the top 10 as she climbed five places to number 11.
Danielle Collins moved up to the 23rd place after making the semi-finals while Karolina Pliskova is now ranked fifth in the world.
In the men's ranking ladder, Nadal retains his second spot, but Alexander Zverev has replaced Roger Federer at the third spot. This is more to do with Federer's inability to defend the points he won by winning the title in 2018 because he has jumped down to number six.
Even Juan Martin del Potro, who did not feature at the Australian Open because of his injury, has moved ahead of Federer, and is now ranked fourth. Kevin Anderson is the fifth ranked player in the ATP Rankings.
Federer's vanquisher Stefanos Tsitsipas made it to the semi-final before going down to Nadal and is now 12th in the world, while the other semi-finalist, Lucas Pouille's ranking has risen to 17th in the world.
Among British players, Kyle Edmund is now ranked 29th in the world, while Cameron Norrie has risen to number 64. Daniel Edmunds makes it to 163rd in the world while Andy Murray's early defeat notwithstanding, he is 225th. In the women's rankings, Johanna Konta is now ranked 39th in the world.