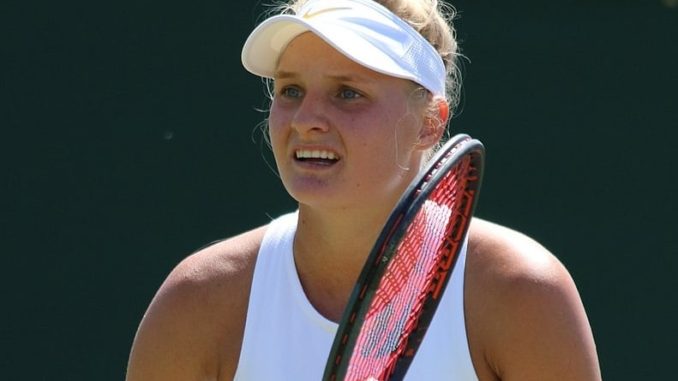 Dayana Yastremska won the Hua Hin Open yesterday but it hasn't pleased a lot of fans and Australian tennis player Nick Kyrgios is one of those.
So what exactly happened that has got Kyrgios' goat?
Ukrainian player Yastremska won the title after beating Ajla Tomljanovic in the final in a tough three-setter. After sharing the first two sets, 6-2, 2-6, it looked like Tomljanovic was running away with the match at 5-2 in the third set.
With Tomljanovic needing only to serve for the match, Yastremska requested for a medical timeout complaining about a problem with her left leg. A nonplussed Tomljanovic immediately asked the chair umpire if Yastremska had told her about any injury before the start of the match.
The conversation followed like this:
Chair Umpire: "No she didn't tell me."
Tomljanovic: "Every player is supposed to ask a player… I always get asked."
CU: "I cannot deny her."
And that's how it ended. Yastremska returned from her break and broke her opponent's serve two times in a row to level the set. And then went on to grab the tie-breaker to close out the match.
That, however, did not sit down too well with either Tomljanovic or her former boyfriend Kyrgios.
While Tomljanovic refused to shake hands with her opponent after the match Kyrgios tweeted:
That medical was trash 🤦🏽‍♂️

— Nicholas Kyrgios (@NickKyrgios) February 3, 2019
There were quite a few on Twitter who agreed with Kyrgios' assessment on Yastremska's gamesmanship but others pointed out the need to be tough enough to handle such situations which might have well been within the laws of the game.
Yastremska said of the incident:
"I was always trying to play the same as you [Tomljanovic]."
This was Yastremska's second WTA title while Tomljanovic is still awaiting her first WTA tournament win.