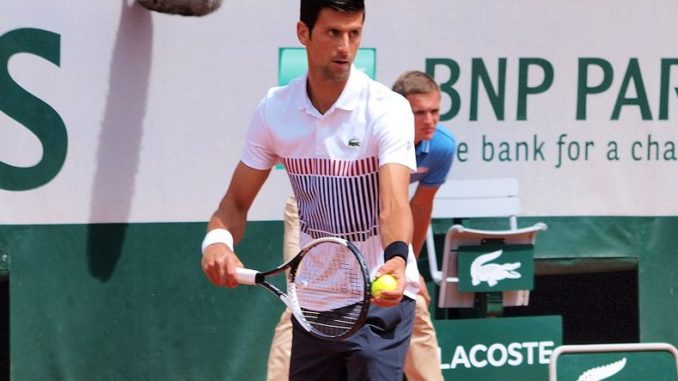 The 2019 Indian Wells Masters kick-starts from March 4 and a gamut of top men's stars will be in action in this 96-man strong event. Get all the information on Indian Wells Masters draw, live streaming options and predictions in this preview.
Frantic February has been a month of excitement, unpredictability, new winners, career revivals and more on the ATP circuit. A month that is sometimes looked upon as a break between the Down Under Slam and the Sunshine Masters heading on to clay, is among the busiest on the tour in the sheer number of tournaments played. This year, like all others, February has left us with new storylines and names to watch out for, as we head to the US hard courts.
The first leg of the Sunshine Masters begins this week at Indian Wells, California and defending champion Juan Martin del Potro has pulled out with a recurring knee injury. Despite not having played since winning his 15th Grand Slam in Melbourne more than a month ago, world number one Novak Djokovic begins as a favorite for a record sixth Indian Wells title. He is currently tied with Swiss Maestro Roger Federer for the most number of singles trophies with five titles.
There are a number of players who will fancy their chances and/or look to make a mark on the tournament; none less than Novak Djokovic's two biggest rivals and members of the 'Big Three', Rafael Nadal and Roger Federer.
Three-time winner Nadal had to pull out of both Sunshine Masters last year due to injury concerns; but after a successful Australian Open campaign ending as runner-up, he will be looking for a good run here at the BNP Paribas Open.
2017 champion Roger Federer, who had two championship points on his serve last year, but ended up on the losing side of the contest will be looking to set the record straight with a convincing performance this year again. Coming at the back of a successful outing this week at the ATP 500 in Dubai, winning his record 100th title, Federer will be confident and match ready.
The pre-tournament stories and players to watch out for do not only involve the 'Big Three', as has become the trend in recent times.
With the next generation of players, often referred to as 'Next Gen' going from strength to strength, there are a host of dangerous floaters in any draw these days.
Almost half of the players ranked between number 11 and 20 on the ATP circuit are part of 'Next Gen', and now with two of them ranked in the top ten, the younger crop are becoming a strong force to reckon with.
With three Masters 1000s under his belt, Alexander Zverev will have to start as one of the tournament favorites. With the ATP Tour finals in London under his belt, Zverev will be disappointed with his performance at the Australian Open and be looking for a strong showing at the Masters tournaments this March.
As his confidence and discipline have grown, so has his all round game. Although he is yet to prove himself at the majors, Zverev is as good as any in the best of three format.
Zverev's 'Next Gen' compatriot, Greek sensation Stefanos Tsitsipas has broken into the top ten of the ATP rankings and with some strong results in 2019 will be looking to continue his consistent form in the first Masters of the year.
Among other members of the next generation of players, Borna Coric, Karen Khachanov, Daniil Medvedev, Frances Tiafoe, Denis Shapovalov and others have all shown promise, form, and results that make one not underestimate their chances at all tournaments they play in, some more so than others.
While it maybe a little early for Tiafoe and Shapovalov to win a Masters 1000, Khachanov already has a Masters victory in Paris, Tsitsipas and Coric have been finalists, and based on recent consistent form, Medvedev is not far behind.
Aside from the Big Three, and the Next Gen, there are several others, who have either had a strong return to form in recent weeks, or looking to come back strong after indifferent results and fitness.
Three-time Grand Slam champion Stanislas Wawrinka had injury and fitness worries in 2017-2018, but has looked strong this year thus far and will be hoping to continue his revival.
Kei Nishikori returning from injury last year, is back in the top ten and will hope to continue his strong recent form.
Others in the midst of a resurgence include Gael Monfils, Tomas Berdych, and Jo-Wilfred Tsonga.
Also Read:
Accomplished top ten players like Kevin Anderson, Dominic Theim, and Marin Cilic will be hoping for a reversal of fitness concerns and poor form of late.
One can never discount the big servers like John Isner, Milos Raonic, and Sam Querrey, who at the back of their strong serves can beat the best on any stage.
The gritty grinders like Roberto Bautista Agut, and Fernando Verdasco are always the sort that one needs to watch out for. And, depending which version shows up on the given day, there is probably no one more talented and more dangerous on the other side of the net than Aussie Nick Kyrgios, who has again shown what he is capable of, at the Mexican Open this week in Acapulco.
A lot of tennis to look forward to as March gets started, with plenty of unknowns, possibilities and hopes for tennis fans around the world.
Djokovic will have to start as a strong pre-tournament favorite, with the young Zverev and the timeless Federer some distance behind.
Although, not his favorite surface, Nadal has done it before and can do it again. There are a few dark horses, with Stefanos Tsitsipas, Stanislas Wawrinka, and Nick Kyrgios being three, who, with a bit of good luck could be right there with the best, on the second weekend of this tournament.
Indian Wells Masters 2019 Predictions & Tips:
Djokovic to win the title