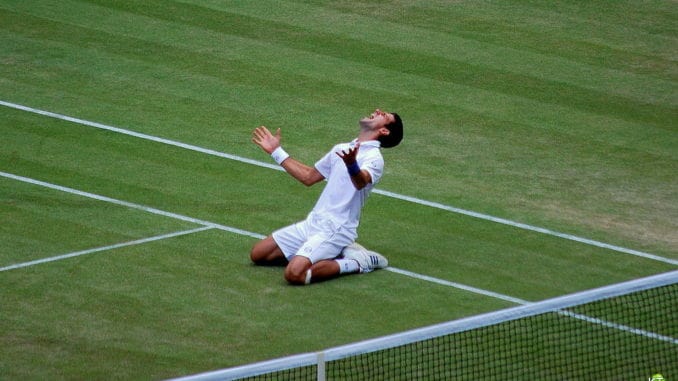 If you have a spare £80,000 on hand and you are a tennis fan, you could do a lot worse than buying Wimbledon debenture tickets for a five-year period.
On Thursday, March 28, these debenture tickets were released by Wimbledon for the wealthy, costing a 60% premium over the previous such release five years ago. These debentures allow Wimbledon fans a chance to watch all the Centre Court matches at Wimbledon for a five-year period but it also serves them as a legal investment instrument.
The sale of these latest debentures for the period between 2021 and 2025 was announced by the All England Lawn Tennis and Croquet Club on their website, and will run up to the first few days of May.
A total of 2520 such Wimbledon debenture tickets will be released and with each costing £80,000 it will help the tournament organisers raise a sum of around £200m. This money will then be used to sponsor renovation work for various courts.
The last set of debenture tickets cost patrons £50,000 and while the increase has been rather high, it's lower than what was rumoured in the media earlier – £100,000 per debenture.
Interestingly, according to the chairman of the All England Club, Philip Brook, there's a belief that no buyer of these financial instruments sell off the entire pack without themselves using it for their own watching.
He added:
"That's not the point of it really. It's for people who love tennis, and can afford it, to be guaranteed a seat."
How this works is there is a ballot for the debenture tickets as well with the applications running from March 28 to May 10, 2019. At the end of this, those drawn in the Ballot will be awarded these tickets. The prospectus to apply for these Wimbledon debentures can be found here.
Those who are successful in their application, will be allocated a booklet of Wimbledon tickets that either allows you a seat for each day at the Centre Court or a seat in the Number One Court stand for the first 10 days.
Holders can sell individual match-day tickets or the entire book of tickets for every tournament with Wimbledon organisers accepting the tickets as well apart from Hospitality companies like Wimbledon-Debenture-Tickets.co.uk, RocketWimbledonHospitality.com, Viagogo.com, TicketsToWimbledon.com, CalnicTickets.com, StatusSports.co.uk or BlueChipHospitality.com among others.
Other than debentures, individual match-day Wimbledon tickets can also be bought through a ballot, queue, ticketmaster.co.uk and other such secondary sale sites.