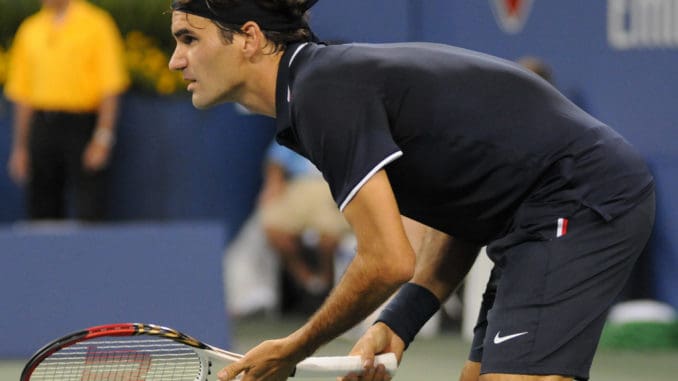 Roger Federer was at his sublime best as he strolled to a straight-set win over Canada's Denis Shapovalov in the Miami Masters semi-final on Friday.
Watch the Pliskova v Barty Miami Open Final Here
He defeated the 20th seeded Shapovalov 6-2, 6-4 to book his place in the final where he will take on John Isner. Isner, the Miami Masters defending champion, registered his ninth set win in a tie-breaker in his semi-final against Felix Auger Aliassime to make it two finals in a row in the city.
Three-time winner Federer delivered a near-perfect performance against Shapovalov as the Canadian showed early signs of nerves in their semi-final. It needed Federer only three games in the match to go a break up and proceeded to break him again and win the 6-2.
Only four unforced errors off the Federer racquet meant that the corresponding figure of 20 from Shapovalov looked even more dramatic in the scheme of things.
Things were no different in the second set as Federer broke his opponent in the third game yet again to shut him out of the encounter. Despite having shown a lot of fight in previous encounters in this competition, Shapovalov failed to get going in the rest of the match and while he held on to his serves, he wasn't able to get that vital break back.
This is now the 50th time that Federer has made it to the final of a Masters 1000 event, one more than Rafael Nadal's 49. However, Nadal has won 33 to Federer's 27.
In the other semi-final, Isner needed two tie-breakers yet again to book his place in the final. The American, who had also won the previous year's Miami Open, hasn't dropped a single set in the tournament so far but all but one set have gone to the tie-breaker for him.
Yes, that's 10 sets in five matches played, nine tie-breakers. The only set that didn't go into a tie-breaker was a 7-5 win over Albert Ramos-Volas.
Unfortunately for his young opponent, Auguer Aliassime, he failed to serve out the set both times, his inexperience probably costing him the match. Crucial double faults sealed the deal and with Isner's experience in tie-breakers remaining the key, he won both times.