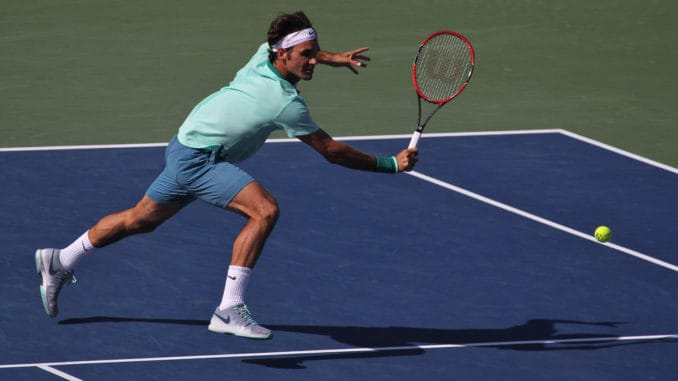 The 2019 Miami Masters men's singles final will be played on Sunday, March 31 between three-time winner Roger Federer and defending champion John Isner and UK fans can watch its live streaming in multiple ways.
Federer's run to the final has been punctuated by just one blip. In his first match of the tournament, a second round match against Radu Albot, he dropped a set en route a victory. However, since then, Federer has been clinical in his wins, dropping five games in a set just once and beaten the likes of Daniil Medvedev, Kevin Anderson and Denis Shapovalov rather convincingly.
His opponent in the final will be the defending champion Isner, who has a grand total of just one Masters win, a Miami Masters title he won last year. He was candid enough to admit it would be difficult for him to defend his title coming into this tournament but five wins on, Isner has said, he's pleasantly surprised to be just a match away from making it two titles in a row in this city.
The only trouble for Isner would be his opponent, who will test him like no other he has faced in the tournament so far. The highest seed he has been up against this competition was 19th seeded Kyle Edmund, having had his path cleared by some upsets in his side of the draw.
Interestingly, of the 10 sets that Isner has won, nine have come in tie-breakers – he's 9-0 in this tournament on tie-breakers – and what he would look to do against the Swiss maestro is to hold his serve consistently.
UK fans can watch this Federer v Isner final live streamed in three ways.
The best way to do it is opt for the 30-day trial package with Amazon Prime Videos here . Amazon Prime is the official broadcaster of all the ATP Masters tournaments including the Miami Masters and this Federer v Isner match will also be live streamed with the Amazon Prime Video channel.
The best part about Amazon Prime is you get a free trial package for a month which you can use to decide whether you want to continue using it or not. And since in the 30 days from today, you would also be able to watch the ATP Monte-Carlo Masters (which starts on April 15), this is the best time to try out the Amazon Prime package for free for 30 days.
Click here to create your free account and get your trial period with Amazon Prime.
The second method is to watch (& bet on) the Federer v Isner final live streaming using one of these two bookmakers; bet365 or Unibet. Click here to sign up with bet365 and here to sign up with Unibet .
How this works is that you sign up with either of them, deposit a small amount of money (usually $10) and would be able to watch the live streaming of the final if you are in the UK. (there are global geo-restrictions here but the final will be live streamed in the UK).
You can also watch this live streaming with either bet365 or Unibet if you already have an account with a small deposit in it or if you have bet in the past 24 hours using that account.
Click here signing up with bet365 and click here to sign up with Unibet.
The third option is to sign up with ATP's official streaming partner, TennisTV.com and you can get all the ATP matches live streamed along with player profiles, interviews, highlights and so on.
Unfortunately, there's no trial period for this and the monthly package costs $14.99 (£11.49), while an annual membership will be slightly cheaper at $119.99 (£91.99). Go for this one only if you are looking to watch a lot of tennis over the next one or 12 months respectively.