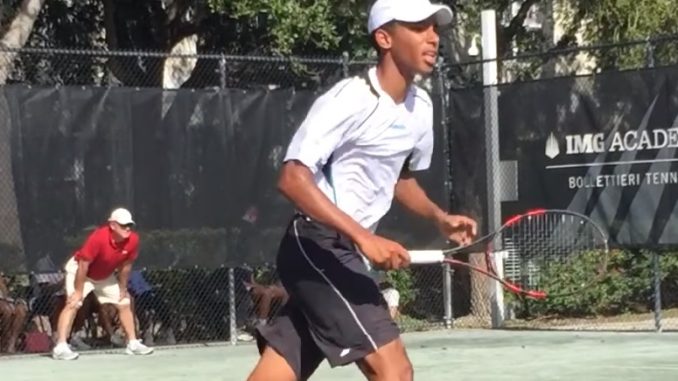 With Wimbledon just around the corner, the Noventi Open in Halle will serve as a high-quality preparation for the biggest event of the grass season for many big-name tennis players.
Looking to watch 2021 Halle Open live streaming online?
*Advertisement. Geo-restrictions apply & pre-funded account needed
So, with that in mind, we have decided to do a detailed preview of this tournament, along with some of our favorite Noventi Open betting tips and outright ATP Halle betting tips and predictions.
Our Top Current Noventi Open Betting Tips 2021
The first round of the ATP Halle tournament has already started, so we will focus on matches that are scheduled for Wednesday, June 16th. So, here are some of our favorite ATP Halle betting tips:
Tip One: W. Koolhof/J.J. Rojer to Beat F. Auger-Alliassime/H. Hurkacz @ 8/15 – Ladbrokes
Tip Two: Demoliner/Gonzalez to Beat Hanfmann/Koepfer In the First Set @ 8/15 – BetFair
Tip Three: Dodig/Polasek to Beat Krajicek/Querrey in Two Sets @ Evens – Paddy Power
The odds for tennis matches are subject to change at all times, so make sure to check them out with your bookmaker before you place a bet.
Koolhof/Rojer to Beat Auger-Alliassime/Hurkacz
This is a very close duel and the bookies know it, which is why the odds on both doubles are similar. So, it was not easy to decide who to bet on, but we have chosen Koolhof and Rojer in the end because they are ranked better and have much more experience than Auger Alliassime and Hurkacz.
Demoliner/Gonzalez to Beat Hanfmann/Koepfer In the First Set
There is no doubt that Demoliner and Gonzalez are the better duo in this match. Both of them have a lot of experience with doubles and they are ranked in the Top 50 for the doubles. Meanwhile, Hanfmann and Koepfer are outside of the Top 200 in ATP Doubles rankings, so we expect Demoliner and Gonzalez to win the first set of this match with ease.
Dodig/Polasek to Beat Krajicek/Querrey In Two Sets
The main favorites to win the Noventi Open are Dodig and Polasek, two players from the Top 10 in ATP Doubles rankings. Their rivals are well-known tennis names but Krajicek and Querrey are not at the level of Dodig and Polasek when it comes to doubles. Of course, Querrey is a great server and that can be a big advantage on grass, but we still expect Dodig and Polasek to win this match in two sets.
Best Outright Noventi Open Betting Tips and Predictions
You don't have to bet on matches in each round of the Noventi Open since you can also place outright bets at some betting websites. With that in mind, here are our top ATP Halle betting tips for outright bets:
Alexander Zverev to Reach the Finals in Men's Singles
Only Federer and Kohlschreiber have won ATP Halle in the past, but Alexander Zverev is one of the rare players in the competition to reach the finals of the tournament before. In fact, he achieved this feat twice in his career, in 2016 and 2017.
So, it's not unreasonable to expect him to make it all the way to the final day once again, especially after Stefanos Tsitsipas decided to skip Halle after playing in the French Open final and losing it to Djokovic in five sets. In any case, Zverev is in the part of the draw that doesn't lead to Federer or Medvedev, so we really like his chances of reaching the finals.
Lukasz Kubot and Édouard Roger-Vasselin to Win Men's Doubles
Although Kubot and Roger-Vasselin are not the main favorites to win the Noventi Open, we would take them over Dodig and Polasek who are the top seed for the tournament. One reason lies in the fact that Kubot and Roger-Vasselin are better grass players – Roger-Vasselin reached the finals of Gentlemen's Doubles at Wimbledon in 2016 and 2018, while Kubot won that title in 2017.
Furthermore, Lukasz Kubot has won the title at Halle in the doubles competition twice in the last three years, so he obviously has experience at this tournament.
Noventi Open Betting Tips – Other Types of Bets to Try Out
Our ATP Halle betting tips wouldn't be complete if we didn't pay attention to other types of bets you can try out, in addition to standard pre-match betting.
Live Betting on Noventi Open Tennis Matches
If you like to bet on tennis matches that are in progress, then live betting is the best option for you. Live betting is great and becoming increasingly popular because it allows you to bet on matches that have already started, so you can see how the games are developing and find the right bet for the rest of the match.
Of course, the number of markest for live betting is not the same as it is for pre-match betting, but most bookies now have a rich selection of betting options for live tennis matches.
Special Markets and Betting Props
Some bookies offer betting on special markets or props for tennis matches, which often includes outright bets for tournament winners or players to reach a certain stage of the tournament.
Other interesting markets and props include betting on the number of games for each player or double, number of sets, winners of each set, who will serve first, and even betting on specific games in a set, although that is mostly reserved for in-play betting. In any case, these special markets and props give you more options for betting on tennis matches and make it easier to find the right bet.
The Best Bookies for Betting on ATP Halle Tournament
In addition to our favorite ATP Halle betting tips, we will also take a look at a few of the best bookies for betting on this tournament. We will focus on bookies with best odds, markets, and promotions for betting on tennis. Let's check them out now:
Ladbrokes – Although tennis is not the main specialty of the oldest bookmaker in the UK, they also have a rich selection of tennis matches and tournaments. The odds are also very competitive, and you can find various bonuses and promotions on this website.
Betfair – The world's largest betting exchange also operates a standard sportsbook, so you can choose which of the two suits you more for betting on tennis matches. Of course, the odds are usually better on the betting exchange, but you may not be able to find all tennis matches here.
Paddy Power – One of the most popular bookies in the UK offers a wide variety of tennis tournaments and matches you can bet on, as well as competitive odds for tennis events. There are also different promotions and bonuses you can claim for betting on tennis matches.
William Hill – The bookie that is known all around the world doesn't have as rich a selection of tennis matches and markets as the others on our list, but they offer competitive odds and a great variety of bonuses and promotions that are always active.
Noventi Open Betting Tips – Frequently Asked Questions
When Was the First ATP Halle Tournament Played?
The first time that the ATP Hall was held was back in 1993.
Which Player Holds the Record for Most Singles Titles at the Noventi Open?
Roger Federer has the most wins at Halle with 10 titles won in his impressive career.
Which Player Holds the Record for Most Doubles Titles at the Noventi Open?
Raven Klaasen is the record-holder in doubles titles with three wins at Halle.
How Many ATP Points Are Awarded to the Winner of the Noventi Open?
The winner of the Noventi Open will receive 500 points for the ATP race.
How Much Money Will the Winner of the Noventi Open Get?
The winner of the singles tournament at the Noventi Open will receive €113,785, while the total prize money is €2,116,915.
How to Choose the Best Bookie for Betting on the Noventi Open?
When you choose the bookie to bet on the Noventi Open, pay attention to the selection of matches and the number of markets, odds, and whether the bookie offers some promotions for betting on this event.
How to Know That a Bookie Is Reliable?
To make sure that a betting website is trustworthy, make sure that it holds the necessary licenses from the appropriate governing bodies. You can also check the reviews of the said bookie on the Internet and comments by active players on the website.