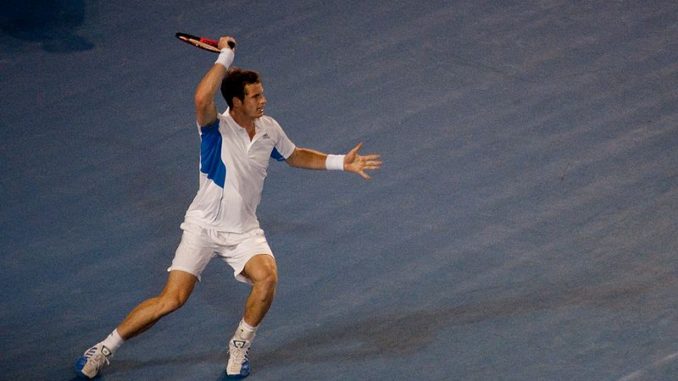 There's good news for Andy Murray fans from around the world. The former world number one has posted a video of him playing tennis, well, hitting tennis balls on his Instagram account and that has sent positive waves on tennis social media.
Murray had tearfully announced earlier this year he feels too much pain due to his injured hip and wanted to announce his retirement from the spot later this year. In fact, the Scot had said he hoped to feature at the Wimbledon one last time before calling it quits.
However, the latest buzz is that Murray is feeling much better after his surgery and he might be able to prolong his career to beyond Wimbledon as well. In a video posted by Murray on his Instagram stories, Murray is shown hitting tennis balls against a wall.
Andy!!

( 🎥 @andy_murray on Instagram) pic.twitter.com/4caBClDlbs

— The Tennis Podcast (@TennisPodcast) April 1, 2019
While an official statement is still awaited on this, Murray was earlier also photographed hitting tennis balls at the Oxshott Sports Club.
Murray's issues with his hip injury have been well-chronicled but it majorly came to the fore in 2017 when he had to withdraw from the Canadian Open and the Cincinnati Masters causing the loss of his number one ranking.
He also missed the US Open that year as a result, his first major since 2013, and after he withdrew from the Asian hard court competitions, he announced he might not play again that year.
His ranking fell to No. 16, lowest in nine years, and began the new year with news of more withdrawals. Murray announced he would make a comeback following a hip surgery in June, but that was pushed further to the Queen's tournament where he lost his first round match. After a win over Stan Wawrinka in Eastbourne, he lost in the second round and followed it up with another withdrawal from Wimbledon that pushed his ranking to outside 800 in the world.
Earlier this year he featured in Brisbane where he won a match before admitting he wasn't sure of his tennis future.