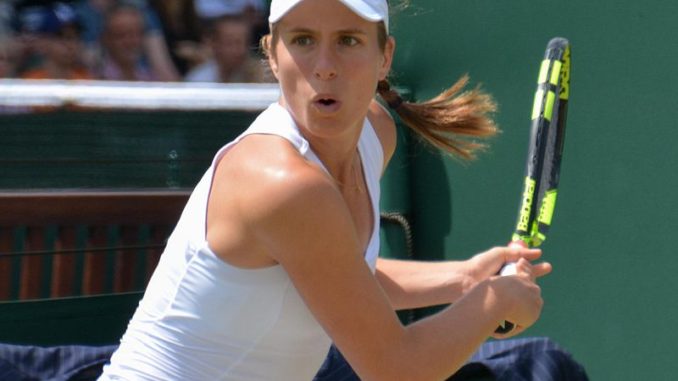 British women's number one Johanna Konta will kick-start her clay-court swing in about 10 days from now and a lot could change in the weeks to follow but for now bookmakers aren't rating her chances at the French Open too highly.
Konta is rather long odds to lift the title at Roland-Garros, a tournament that hasn't seen her achieve any success. In fact, it's a surprise she is only 66/1 to win the French Open – still behind a host of players – after how she's gone about her business on dirt.
Having first played at the French Open in 2013, she failed to make it to the main draw in successive years before her first appearance in 2015. And she is yet to win a main-draw match there on all four occasions she played at the tournament.
What makes her performances at the French Open worse off is that on each of the previous three occasions she has gone into the tournament as a seeded player. In 2017, she was as high as number seven on the seeding list, and yet, the result was no different.
Konta's other issue is her own drop in form. At the start of the 2018 season, she was ranked ninth in the world, but by mid-year, her ranking had plumetted to 50th in the world. There were minor improvements after that which included a final appearance at Birmingham, a quarter-final at San Jose and a semi-final at Moscow but those were few and far between.
She finished the year ranked 37th in the world and now, after another few weeks of underwhelming performances, that has gone down to number 47 on the WTA rankings chart. A second round ouster at the Australia Open might not have improved things but there might be a sighting of the light at the end of the tunnel for Konta.
At the Fed Cup, she won all her four matches in February, and then made it through to the quarter-finals at Acapulco. A third round appearance at Indian Wells should also boost that morale but the question now is whether she can turn things around on a surface that isn't quite her favourite.
A few good showings at the tournaments to follow – especially at the Madrid Open and Italian Open, where she made it only to the second and third round respectively – could boost her rankings as well and her hope would be to go into Roland-Garros as a seeded player.
Either way, it's a rather long shot that Konta will actually trouble any of the top players at the French Open.